Marine biologists choose Aberystwyth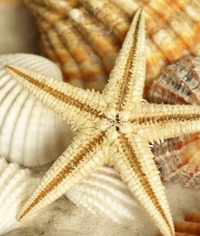 Aberystwyth University has been chosen to host the 10th annual postgraduate conference of the Marine Biological Association of the UK (MBA). This exciting meeting will bring together up to 100 marine biologists from across the UK and Europe from 8th-10th May 2013.
The MBA Postgraduate Conference is an annual scientific gathering of postgraduate students undertaking research in marine biology and related fields. The meeting will be organised by a group of postgraduates from the University's Institute of Biological, Environmental and Rural Sciences (IBERS), a world class research and teaching centre with a growing emphasis on marine science.
This event is important both in Wales and further afield as the MBA's members comprise over 1000 scientists worldwide.
Dr Pippa Moore, lecturer in Marine Biology, commented, "I am delighted that Aberystwyth's excellence in the field of marine science has been recognised by being chosen to host this prestigious conference. We're looking forward to inviting international leaders in marine biological research to Aberystwyth."
IBERS' excellence in research-led teaching on degree schemes Marine & Freshwater Biology, Zoology and Animal Behaviour, have contributed to Aberystwyth University being voted one of the best in the UK for student satisfaction. Indeed one of its graduates was recently named European Biology Student of the Year.
The MBA is a registered charity and one of the world's longest-established marine learned societies. With internationally recognised research and education programmes, the MBA plays a crucial role in providing a clear independent voice to government, industry stakeholders and the wider public.
Each year the conference is made possible by the generous support of national organisations and local businesses. This is a tremendous opportunity for sponsors to champion the next generation of marine scientists in their early career development.
We encourage any potential sponsors to get in touch and find out what we can offer in return for their support.