Studying through the medium of Welsh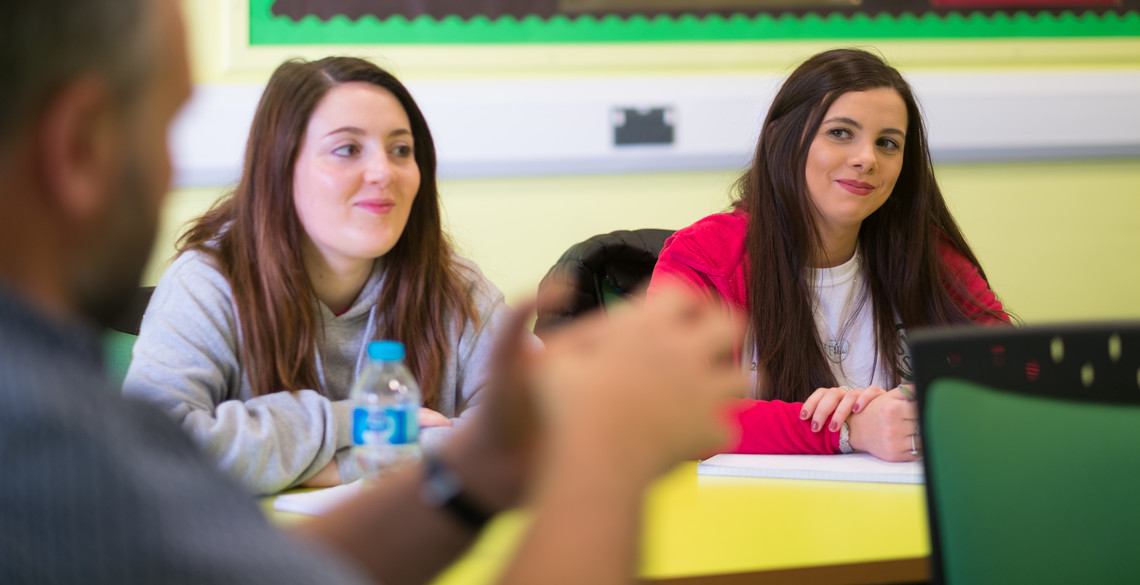 We are strongly committed to teaching through the medium of Welsh and we are dedicated to developing our Welsh-medium provision.
Our core modules and an increasing number of optional modules are offered in Welsh, and Welsh-medium students have their own academic representative who acts as an advocate for their interests in staff-student meetings.
We encourage students to choose Welsh-medium modules. Some choose one or two and others choose as many as possible. All assignments and exams on either Welsh or English-medium modules can be written in either language and all work written in Welsh is marked by Welsh-speaking tutors. We can also ensure that all Welsh-medium students are assigned a Welsh-speaking personal tutor to guide them through their studies.
We also work closely with the Coleg Cymraeg Cenedlaethol (National Welsh College) to try and expand and improve the range of Welsh-medium education we offer.
The Key Skills for University module (Sgiliau Allweddol i Brifysgol) provides Welsh-medium students with key skills that aid them with the transition from school/college to university. In addition, we can offer further support with developing and improving academic skills through the medium of Welsh or English.
There are many advantages to studying your course partly or entirely through the medium of Welsh.
Find out about the scholarships offered by the Coleg Cymraeg Cenedlaethol and use their course finder to get further information about the courses that you can study wholly or partly through the medium of Welsh at Aberystwyth University. We also have our own scholarship scheme which rewards all students who choose to follow part or all of their course through the medium of Welsh. Find out more on our Welsh Medium Scholarships page.
But it isn't all about financial gain. By choosing to study through the medium of Welsh, you will become a part of our Welsh-speaking community, where you will be taught in small groups and develop a close working relationship with your lecturers and fellow students. At the same time, you will develop bilingual skills which will be advantageous when searching for employment, and you will be allocated a Welsh-speaking Personal Tutor and have a right to a number of services in your preferred language. See our Centre for Welsh Language Services page for further information.