Support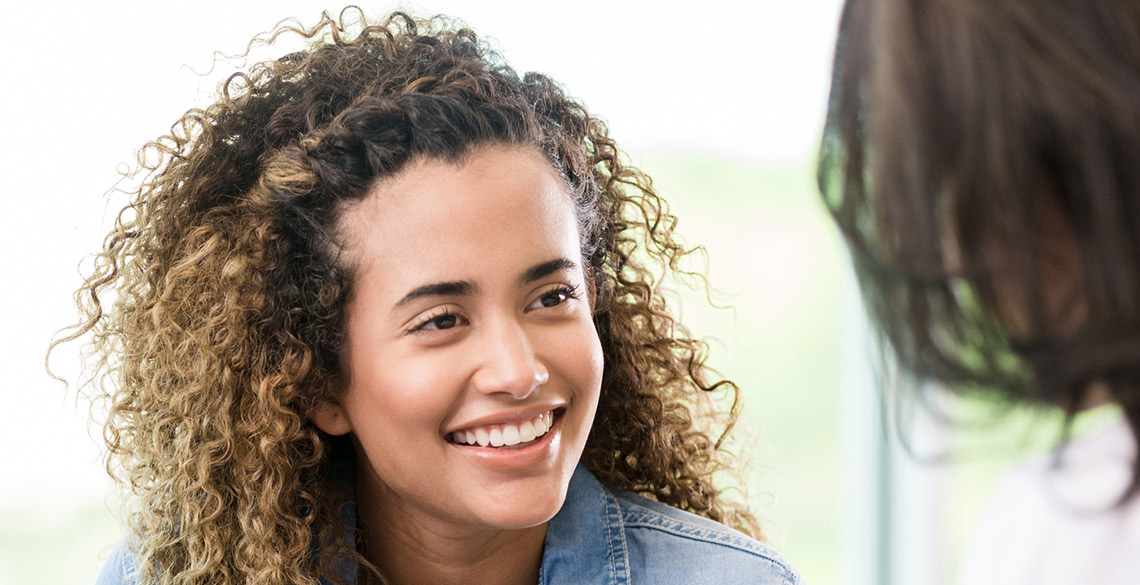 Here in the School of Education we have a wide range of different support networks in place.
Through our support networks, we ensure the wellbeing of our students and provide help with their studies, personal life and development.
Click on the tabs to read about our support networks.
Peer Support Schemes
We have two different kinds of Peer Support Schemes available. These are Signpost Mentoring and Departmental Peer Guides.
Both services are private and confidential and are in place to support you with any issues, concerns or queries. This can be regarding adapting to university life, how to use our virtual learning environment, using the library, submitting, or planning assignments, getting more organised or managing time better, how to find the laundry or what the best places are in town when going out. If they can't help you themselves, our guides and mentors are trained to signpost to relevant services when it comes to finance, mental health and wellbeing, academic issues or anything else.
Departmental Peer Guides and Signpost Mentoring
For many students, coming to study at University is a new and exciting time, but there can be some challenges in the first few weeks or months, ranging from finding out where things are in the University, to living independently, to being away from home for the first time, to adjusting to a more independent style of learning at University or even managing your time effectively.
To help our new students we run two student Peer Support schemes: Departmental Peer Guides and Signpost Mentors
Signpost Mentors – for students in all years
Signpost Mentors are either third or final year undergraduates or postgraduate students. They are trained by our Student Support and Careers Services and they can offer friendly, informal help and advice on any aspect of University life for students in all years.
Signpost Mentors can also provide more structured, ongoing support to new students with all aspects of University life including help with academic planning, time-management, organisation and motivation. Signpost Mentors have a good knowledge of specialist support services in the University and they can assist new students to access services, for example, in relation to Disabled Students Allowance (DSA), Study Support, Student Wellbeing services (including Mental Health Practitioner and Counselling Practitioner Support) and Student Finance.
Signpost Mentoring is private, confidential and completely non-judgemental.
To find out more about Signpost Mentoring and to enquire about getting help from a Signpost Mentor please visit our Signpost Mentoring webpages.
Departmental Peer Guides – for new students
Our Department has a team of Departmental Peer Guides (who are either second or third year students or postgraduates). Each year these Peer Guides are available to offer informal help, information, advice and guidance to newly arrived, first-year students. Peer Guides can help new students to settle into University life through their knowledge and experience about the University, the Department and Aberystwyth town. Individual discussions between new students and Peer Guides are private and confidential.
Just before the start of the academic year, new students are contacted by their Department and provided with further information concerning arrangements about how to contact their Departmental Peer Guide.
Our Peer Guides study a range of different degrees: single honours Education or Childhood Studies, Childhood Studies with Early Years Practitioner Status, or joint or major/minor degrees with other departments. We have mature or international guides and guides who can provide Welsh medium support.
What is the Scheme? Our students said…
"...a safety net."
"..Extra support when you are trying to settle in"
"..I was glad to have someone to talk to otherwise I would have been a nervous wreck"
".. A positive experience which not only was (I hope) beneficial to the guidees, but has helped me to reflect on my time here. I have utilised my communication, planning and explanation skills which I believe will really help me in my future career as a teacher."
"..I was able to ask someone questions who has gone through the same as me and therefore could give me advice"
".. I felt supported especially as I'm a mature student and I had a long break from academic work"
What are the aims of the scheme?
As a guidee, the scheme aims to support your studies and the transition from school or work to university life:
"...without the scheme, I dreaded coming to university due to the big gap between leaving school and coming here. The scheme has stopped me feeling lost and I now feel more at ease with the course."
"...settling into uni life is hard, so having someone who has been through it as well to talk to is great"
".. it helped me relax more when it came to assignments as I knew there was someone there to talk to"
"..it helps as it gives you a way of getting to know your surrounding as well as making sure that I'd understood assignment questions"
As a peer guide, the scheme aims to increase your employability whilst gaining new perspectives on yourself.
"....it has really encouraged me to reflect on my own experiences of student life in Aberystwyth, in ways that I originally would not have though would have helped me."
"... being a peer guide is rewarding and it's a great opportunity"
".. Being a peer guide has helped me reflect on my own skills and knowledge as I helped other people work on theirs. It felt really good to be able to help someone settle into the course and was a confidence boost when I helped answer their questions."
".. It has given me personal confidence in my ability to mentor someone and given on more of a focus on what I want to do in the future... being a peer guide gave me great pride at watching the confidence of others grow just from a few choice words or a half an hour meeting."
".. Having been a guidee last year, I felt that becoming a peer guide and having had the same anxieties as my guidee last year made it easier to build up a good rapport."
As a department, we hope that the scheme will enable both guidees and peer guides to develop personally from the scheme. The guidees will be given informal additional support to make the transition into University life and work as uneventful as possible, whilst the peer guides will gain valuable people skills and experiences which will make them increasingly employable. Both guides and guidees in the past have greatly valued the provision and have benefitted enormously from it.
"Becoming a mentor will provide you with key skills that will look excellent on your CV and enhance your employability after graduation. You will gain essential experience of providing support to students which employers in the education and children's services sector look for when recruiting." (School Employability Co-ordinator)
To find out more about Peer Support, please visit the University's Peer Support page.
Departmental contact details: Panna Karlinger (pzk@aber.ac.uk or add-ed@aber.ac.uk)
Student Support Rota
A member of academic staff is always available to give you some extra support if you need it. Information about the Student Support Rota is circulated every morning providing contact details of the members of staff available on the day. This information can also be found on Blackboard within every module and in the Undergraduate Module for the School of Education.
Mental Health First Aiders
Some of our staff are trained in Youth Mental Health First Aid and this ensures that we're able to give you the appropriate help when you need it. Given the current climate in the UK surrounding mental health, the likelihood of encountering issues both personally and professionally is almost guaranteed. We are equipped with the tools, understanding and confidence to deal with all kinds of mental ill-health and wellbeing issues or to signpost you to relevant services if we are unable to help you ourselves.
Staff trained in YMHFA
| | |
| --- | --- |
| Name | Contact email |
| Susan Chapmans | |
| Panna Karlinger | pzk@aber.ac.uk |
| Lucy Trotter | lut22@aber.ac.uk |
Equality Champions
Equality Champions meet monthly to discuss matters relating to Equality and Diversity across our departments and across the university. They are a key point of contact for staff within their departments who wish to raise issues relating to Equality and Diversity at a broader level.
Our departmental Equality Champion is Dr Lucy Trotter [lut22@aber.ac.uk]
Departmental Disability Coordinator
The Departmental Disability Coordinator (DDC) for the School will liaise with Accessibility Services and lecturers within the department to ensure that the necessary provisions are put in place for students, and that lecturers are aware of individual needs. No information is disclosed without the student's permission and information is shared on a 'need to know' basis. Our DDC also works more broadly with Accessibility Services to encourage inclusive teaching practices across the university. We aim to make learning as inclusive and accessible as possible for everyone, whether they have a disability, a learning difference, or any other barrier to their learning. Lecturers and students within the department are welcome to get in touch; our DDC is here to provide support or advice, and to signpost to specific services as necessary.
Our Departmental Disability Coordinator is Michelle Evans [mle1@aber.ac.uk]
Student Staff Consultative Committee (SSCC)
Our department runs Student Staff Consultative Committees (SSCCs) to gain student feedback and opinion with the help of academic representatives from all years and degree schemes. Our student representatives are elected to the role by the students themselves and get trained centrally to make sure they feed back all your opinions so that they can make real changes.
Our departmental SSCC coordinator is Dr Rhodri Evans [rhe26@aber.ac.uk]
Support from outside of the Department
Students' Union
The University's Students' Union is also happy to provide help and support with a range of issues, including mental and physical health and wellbeing, accommodation, student life, finances and employability. Find out more about the Students' Union Advice Service.
Your Voice Matters
We take students' views and opinions seriously and consider feedback and student voice when making decisions for the university, department and even modules. As part of Your Voice Matters, we collect feedback with the Tell Us Now service, Module Evaluation Questionnaires (MEQs) and, on a departmental basis, we have feedback forms available to be considered by our Staff Student Consultative Committee (SSCC). Find out more about Your Voice Matters.
Student Support and Careers Services
The Student Support and Careers Services provide a wide range of services to assist you to develop the skills needed to make the most of your time at University and to maximise your opportunities for life after graduation.
Where appropriate (eg therapists and counsellors) their staff either hold professional qualifications and/or are registered or accredited with their professional body or professional association.
Their services are available to all students registered on an undergraduate or postgraduate degree scheme. Some services are also able to provide advice during periods of withdrawal from the University and the Careers Service supports students beyond graduation. They also offer tailored support for specific categories of students such as care leavers.
Find out more about Student Support and Careers Services.