Fieldwork opportunities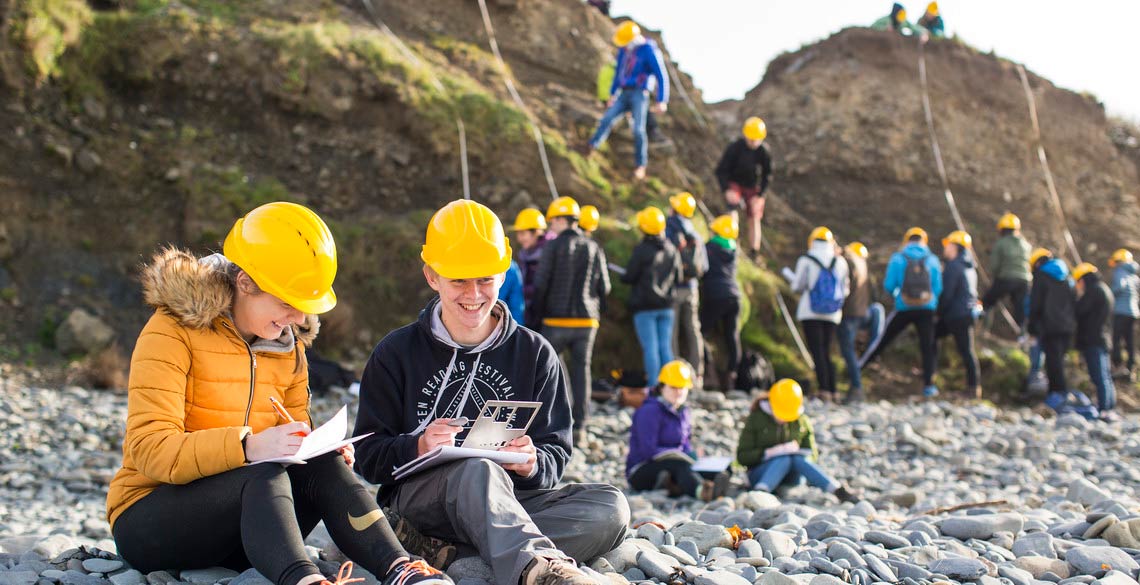 Our undergraduate students have the opportunity to undertake a range of fieldwork throughout their three years in Aberystwyth. This starts right at the beginning of your studies with local explorations of the Aberystwyth hinterland and its fascinating geography that will inspire all of our students on our degree programmes.
Local fieldtrips are frequent throughout our degree schemes in specific modules, but the highlight for many students are the international fieldtrips that we offer. In recent years our students have visited Berlin, Crete, New York, Spain and Ireland. These will enhance your personal development and technical skills as well as providing a valuable opportunity to appreciate the geographical and geological wonders of other lands.
Various videos of some recent fieldtrips, both local and international, can be found in our Multimedia Fieldwork Gallery.