Ian MacEachern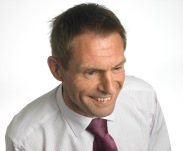 Ian is an independent Council Member and Trustee of Aberystwyth University; and, a non executive member of the Advisory Board to the Awards Recognition Bureau. He was awarded an OBE in the Queen's New Year's Honours List 1994.
Following undergraduate and postgraduate degrees in mathematics and numerical analysis at the University of Wales Aberystwyth and Dundee University respectively, Ian worked at Scottish Widows Fund & Life Assurance Society in Edinburgh and Dingwall Academy in the Highlands of Scotland prior to being awarded a commission in the Royal Air Force in 1978. His RAF career embraced a broad spectrum of director-level roles including human resources, finance, information systems and management of major transformational change programmes. Following his successful 30-year military career, Ian spent four years as a senior civil servant at Land Registry's head office in London where he worked closely with board members to shape the organisation's strategic direction and transform it to a smaller, leaner and more sustainable business.
What do you remember most about your time at Aber?
I have many fond memories of my time at Aberystwyth. I cherish the halcyon days on the beaches at Borth and Aberdovey; walking and climbing in the Cambrian mountains, especially Plynlimon; playing rugby for the University, particularly at clubs in the valleys of South Wales and training on Aberystwyth's beach; the wonderful array of pubs in and around town; fully participating in the fantastic social programme at the Aberystwyth Arts Centre and Students' Union; making many enduring friendships and being challenged at thought-provoking lectures.