Dominic Bacon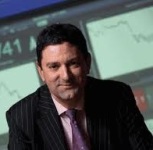 Dominic graduated from Aber in 1986 with an LLM in Law and is the founder and Managing Director of consultancy firm Squaring the Circle. Dominic is also General Counsel for Britannia Financial Group Ltd.
What do you remember most about your time at Aber?
The thing that I most remember about Aberystwyth is that the education was holistic and not just academic. This stood me in good stead when I went to the College of Law (and subsequently) because it became clear that in order to become a good lawyer one had to understand the context and not just the principles.
What are you doing now career-wise and how has your Aberystwyth Degree helped?
I am the Managing Director of a Legal, Compliance and Risk consultancy company - Squaring the Circle and also General Counsel for Britannia Financial Gropup Ltd. Prior to that I was general counsel at various financial services companies in the UK and overseas including being a director of a South American bank -and one of The Lawyer's Hot 100. Aberystwyth helped me because, as stated above, the fact that I learnt to see law from both the technical and the business side, meant that I very quickly decided that moving in-house was where I saw my career developing - largely because it meant was one was closer to the decision making which meant that if you wanted to (which I did!) you could quickly became a decision maker.
What advice would you have for a student doing your course now?
Focus on the technical aspects of your legal training (at Aberystwyth, the College of Law and when training) because that will be the bedrock of your on-going career. But don't forget that it is how you apply the various legal principles/concepts that you are now learning which will determine how good a lawyer you become - and how indispensable you are to the CEO and the Board.