Desmond Whittall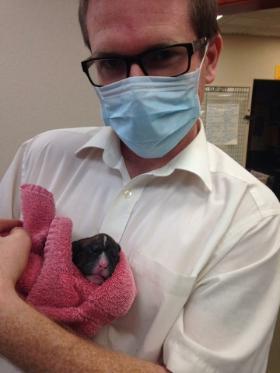 Des graduated from Aber in 2000 with a BEng in Software Engineering and now owns an animal veterinary business with his wife Louisa (also an Aber alum) in Texas, USA.
What do you remember most about your time at Aber?
The pub crawls, from the ones on the seaside to the Dublin trip we organized for Comp Soc. Also having an ISDN line at our student house and how fast we thought it was back then...
What are you doing now career-wise and how has your Aberystwyth degree helped?
Having done a 12 year stint with an investment bank we now own a multi-site Veterinary Clinic and Pet Resort in Texas. Much happier now with more free time and a chance to build a real asset for my family. Not exactly CompSci but definitely using the other skills Aber taught me. I'd recommend small business ownership to everyone.
What advice would you have for a student doing your course now?
Focus on what will make you different; your time at Aberystwyth allows you to develop a network of contacts and the skills to leverage them. A first degree alone will NOT get you the job, being able to talk about what you did outside of your degree will give you a better shot (as long as you can keep up with the course at the same time).