Sports and Exercise Science focuses on the scientific factors that influence sport and exercise with a view to maximising performance and endurance while reducing the risk of injury.
Combining disciplines such as physiology, psychology and biomechanics, you will learn how to support athletes, promote physical activity and health and deliver exercise programmes, while acquiring valuable research, data analysis, personal and employability skills.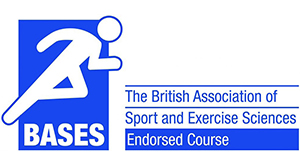 Top 10 in the UK for Teaching Quality for the subject of Sport Science (Good University Guide, The Times and Sunday Times 2021)

Top 20 in the UK for the subject of Sports Science (Good University Guide, The Times and Sunday Times 2020)

Top in the UK for Teaching Quality and Student Experience for the subject of Sports Science (Good University Guide, The Times and Sunday Times 2019)
Why study at Sport & Exercise Science Aberystwyth University?
You will investigate how the human body moves, exercises and performs sport.

You will explore the sciences of biomechanics, physiology and psychology in an integrated manner using real-world examples.

You will learn how to maximise the performance of an individual athlete or team.
"Sport and Exercise Science is a very enjoyable and challenging course. Great members of staff who are always approachable, and assignments are specific to what we are doing in each module. The equipment and laboratories are up-to-date and there are many additional opportunities from doing this course that you can't get if you are on other degree schemes such as free first aid courses."

Aaron James Francis Cross
BSc Sport & Exercise Science
"Sport and Exercise Science is a very interesting course, where you are constantly tested in engaging ways. The staff are amazing and are always ready to share their expertise and help you in any way they can. The course covers physiology, psychology and biomechanics. This is a massive advantage as there is something for everyone and it keeps the course fresh and interesting. Overall, it is just a really fun course. "

Ryan Edward Roscoe
BSc Sport & Exercise Science
Employability
Studying Sports Science provides you with the applied skills, knowledge and competences that will act as the foundation for your future career. Career paths include:
professional sports

personal coaching

governing bodies of sport

health care

physical education.
Facilities
You will be able to use our state-of-the-art research facilities, including a Movement Analysis Laboratory for Health and Performance, Physiology Laboratory for Health and Performance, Human Health & Performance Laboratory, and a Well-being and Health Assessment Research Unit (WARU). We also offer a portfolio of support services for athletes combining scientific expertise and cutting-edge facilities to optimise athletic performance.
You will have access to excellent sports facilities on campus, including:
gym with state-of-the-art cardio equipment, strength and conditioning apparatus

spin studio

swimming pool and saunarium

free weights

climbing wall

running track

3G pitch.
Research
Alongside support for athletes, research interests include exercise and health for the prevention of diabetes, as part of the rehabilitation programme for stroke patients and to prevent or reverse frailty and sarcopenia. This research includes the development, evaluation and implementation of wearable technology.
Study or Work Abroad
Aberystwyth University offers every student the opportunity to study, volunteer or work in another country either for an academic year, a single semester, or a few weeks during your holidays.
Find more information on our Global Opportunities webpages.
Studying through the medium of Welsh
Aberystwyth University prides itself on being a bilingual University. As a leading Welsh university, we are proud to offer dedicated support services and Halls of Residence for Welsh-speaking students, encouraging the sense of community and the feeling of a home away from home. Qualifying students will automatically receive the University's Welsh-medium scholarships and can also apply for Coleg Cymraeg Cenedlaethol scholarships. Find out more about our Welsh Medium Scholarships here.