Physics is one of the oldest and most fundamental scientific disciplines, but one which continues to make significant contributions to modern society, with theoretical breakthroughs feeding into new sciences and fostering modern technologies.
As you delve into the scientific concepts underpinning our universe, you will gain an appreciation of how physics is applied across different disciplines and how its contribution to new advances in technology, engineering, medicine and mathematics can both impact upon and benefit society as a whole.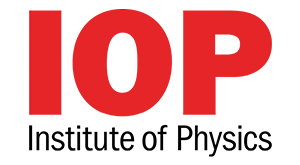 Top 10 in the UK for Student Experience for the subject of Physics and Astronomy (Good University Guide, The Times and Sunday Times 2022)

Top 10 in the UK for Student Experience for the subject of Physics & Astronomy (National Student Satisfaction Survey 2021)

Top 10 in the UK for Teaching Quality and Student Experience for the subject of Physics & Astronomy (Good University Guide, The Times and Sunday Times 2020)
Why study Physics at Aberystwyth University?
Physics has been taught at Aberystwyth for 150 years since the university's foundation, and continues to be an innovative learning experience for all

The majority of our Physics courses are accredited by the

Institute of Physics (IOP)

You will be taught by experts in their field, and lecturers who are active researchers, so you will be exposed to the latest thinking and ideas

You will acquire valuable research and data analysis skills

You will gain additional computational and mathematical skills that will be invaluable in employment situations

You will have the opportunity to undertake a special project of your own choosing under the guidance of your personal project supervisor to develop your specialist interests.
"Everyday Physics enhances your understanding of the universe and everything we experience. Passionate scientists inform you of their contributions to science at the forefront of physics. Your time is split between gaining hands-on laboratory experience using exciting equipment including lasers, oscilloscopes and spectrometers, and lectures that will inspire and interest you."

Sarah Chandler
BSc Physics
"I love Astrophysics because the universe is a wondrous feat of reality, arising from the physical law of nature. A complex mixture of energy, mass, gravity, electric and magnetic fields gives rise to life and to the beautiful galaxies that we see in the night sky. Who wouldn't want to study that? Learning about the big picture of the universe instead of being confined to trivial problems in everyday life is character-building and a worthwhile venture. "

Geoffrey Knott
Astrophysics
"I love Physics with Planetary and Space Physics. The structure of the course is perfectly designed to give you a feel for all branches of physics rather than a more in-depth view of one particular branch. The modules themselves are pretty awesome, studying planetary atmospheres to the solar interior, from the structure of the atom all the way to the structure of the galaxies."

James Parker
BSc Physics with Planetary and Space Physics
"It is really fascinating as not only do you look at the cosmos, but you also get down to the real nitty-gritty of what makes a solar system tick - the planets. Physics with Planetary and Space Physics gives you a great range of information from how the Sun works, to the possibility of life on other worlds and how we might discover them! All in all it's a pretty fantastic course - comparing the science of this world to that of others is real front-line exploration! "

Timothy Edward Andrew Powell
BSc Physics with Planetary and Space Physics
Employability
A degree in Physics will prepare you for such career destinations as a scientific laboratory technician, medical physicist, radiation protection practitioner, research scientist and more.
Other career paths may include systems developer, product development scientist, technical author or meteorologist. Further study at postgraduate level will open doors into research, lecturing and teaching.
Some of our courses are available with an integrated year in industry, giving you the opportunity to gain valuable work experience in a relevant sector and apply the theory you have learned on your course to practical situations and projects. Completion of your placement will equip you with a demonstrable range of experiential and technical skills, which will make you more attractive to employers on graduation.
Transferable Skills
Studying for a degree in Physics will equip you with a range of transferable skills which are highly valued by employers. These include:
Research and data analysis skills
Enhanced mathematical and computational skills
Effective problem-solving and creative thinking skills
Facility to deal with abstract concepts
Thorough grounding in information technology skills
Ability to work independently
Time-management and organisational skills, including the ability to meet deadlines
Ability to express ideas and communicate information in a clear and structured manner, in both written and oral form
Self-motivation and self-reliance
Team-working, with the ability to discuss concepts in groups, accommodating different ideas and reaching agreement.
Facilities
Our research facilities include:
Material Physics Laboratory
Our main Materials Physics laboratory houses a range of characterisation instrumentation for the optical and electronic characterisation of materials. Spectroscopy techniques including X-ray Photoelectron Spectroscopy (XPS), Ultra-violet Spectroscopy (UPS), Low Energy Electron Diffraction (LEED) and Raman Spectroscopy are used here to help our understanding of novel materials, evaluating their properties and performance to further technological developments in numerous fields, from transport to engineering, healthcare, communications infrastructures and many more.
Undergraduate students may have access to these cutting-edge facilities as part of their major research projects.
Material Characterisation Laboratory
This ground floor laboratory houses an additional range of characterisation instruments, such as Atomic Force Microscopy and Ellipsometry to allow the study of material properties, such as composition, purity and structure. Device characterisation equipment is housed here to allow in-situ investigations of devices such as novel photovoltaics.
Undergraduate students may have access to these cutting-edge facilities as part of their major research projects.
This laboratory houses our work on the novel use of soft nanomaterials, such as polymer, in the design of photonic structures, with shear-induced bulk ordering in viscoelastic media for the manufacture of optical materials.
Undergraduate students may have access to these cutting-edge facilities as part of their major research projects.
Space Instrumentation Laboratory
Our recently refurbished Space Instrumentation Laboratory supports our research on space exploration, space weather, planetary surfaces and materials. The laboratory houses a mission control workstation, novel optical systems and robotic components for space exploration developed at Aberystwyth.
Undergraduate students may have access to these cutting-edge facilities as part of their major research projects.
Planetary Analogue Research Laboratory
The PAR Laboratory provides a contained area for the testing of robotic equipment and planetary rovers in a simulated lunar or planetary environment.
Teaching facilities:
Award-winning teaching laboratories providing space for flexible, hands-on learning, of experimental physics and computational skills.
Explore our Virtual Tour to see our department and facilities from the comfort of your own device.
Research
The Department undertakes internationally competitive, collaborative research in Space Physics, Materials Physics and Quantum Physics. Our lecturers are research-active, involved in projects ranging from engineering new materials and novel instruments to planetary missions and ground-breaking studies of the Sun's activity.
Study or Work Abroad
Aberystwyth University offers every student the opportunity to study, volunteer or work in another country either for an academic year, a single semester, or a few weeks during your holidays.
Find more information on our Global Opportunities webpages.
Studying through the medium of Welsh
Aberystwyth University prides itself on being a bilingual University. As a leading Welsh university, we are proud to offer dedicated support services and Halls of Residence for Welsh-speaking students, encouraging the sense of community and the feeling of a home away from home. Qualifying students will automatically receive the University's Welsh-medium scholarships and can also apply for Coleg Cymraeg Cenedlaethol scholarships. Find out more about our Welsh Medium Scholarships here.