The world of enterprise is constantly adapting and evolving. The impact of changes in the business environment in terms of economic events, changes in accounting practices, changes in the regulatory and legal environment, marketing decisions, and the development of business strategies, can make the difference between strategies can make the difference between success and failure for a company. Our Business and Management degrees have been engineered for a student who wants to excel and succeed to the top level of global business management practice.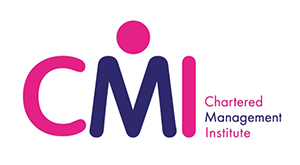 Shortlisted Business School of the Year (Times Higher Education Awards 2021)

Top 10 in the UK for Student Experience for Business and Management (The Times and Sunday Times, Good University Guide 2021)
Why study Business & Management at Aberystwyth University?
At Aberystwyth University, you will learn from lecturers who have a wide range of business and management experience, as well as research

interests,

which are integrated into your learning.

You will have the opportunity to work with businesses in the local community and further afield to develop your

practitioner

skills, supporting your academic development.

Our team of expert academics will develop your understanding of management in business, trade and commerce in both the public and private sectors.
"Business & Management provides academic insight into firm behaviour within internal and external business environments enabling individuals to fully comprehend the wider context of operations within a global context in an informative yet interesting manner. It's diverse as it examines a variety of business topics. The modules set individuals in good stead for understanding a variety of business functions."

Andrea Jane Phillips
BSc Business & Management
"Studying Business and Management at Aberystwyth University has enabled me to develop my understanding, and better appreciate the world in which we all live and work. Through a range of in-class and interactive learning sessions my passion for the subject has flourished. The degree has fuelled my desire to pursue education to the next level in order to ascertain a more thorough understanding of the business environment."

Peter Hamilton-Gray
BSc Business & Management
Employability
With a degree in Business and Management, you will be able to select from a diverse range of career options throughout business, industry and commerce, or working within the public sector.
Our graduates have entered a number of sectors, including:
investment banking
insurance
underwriting
risk management
marketing
management
retail management
distribution and logistics management.
Facilities
Refinitiv Workspace is embedded in a number of core modules across the Business School. It provides company account information, news and analytics and simulates the trading environment. Training is also provided on Sage accounting software and the use of Excel.
Research
We are committed to ensuring that our research activities and publications are of international importance, offering business, management and finance solutions that can be applied across sectors, cultures and discipline areas. Aberystwyth Business School is currently generating research that is both world leading or internationally recognised.
We have an excellent team of academics offering a broad, collective expertise, gained from both professional experience and academic research. Our academics have supervised a wide range of post-doctoral research papers and have used their research knowledge to develop exclusive and distinctive business, management and finance programmes to the benefit of all our undergraduate and postgraduate students.
Study or Work Abroad
Aberystwyth University offers every student the opportunity to study, volunteer or work in another country either for an academic year, a single semester, or a few weeks during your holidays.
Find more information on our Global Opportunities webpages.
Studying through the medium of Welsh
Aberystwyth University prides itself on being a bilingual University. As a leading Welsh university, we are proud to offer dedicated support services and Halls of Residence for Welsh-speaking students, encouraging the sense of community and the feeling of a home away from home. Qualifying students will automatically receive the University's Welsh-medium scholarships and can also apply for Coleg Cymraeg Cenedlaethol scholarships. Find out more about our Welsh Medium Scholarships here.