Welsh vet students' research visit to South Africa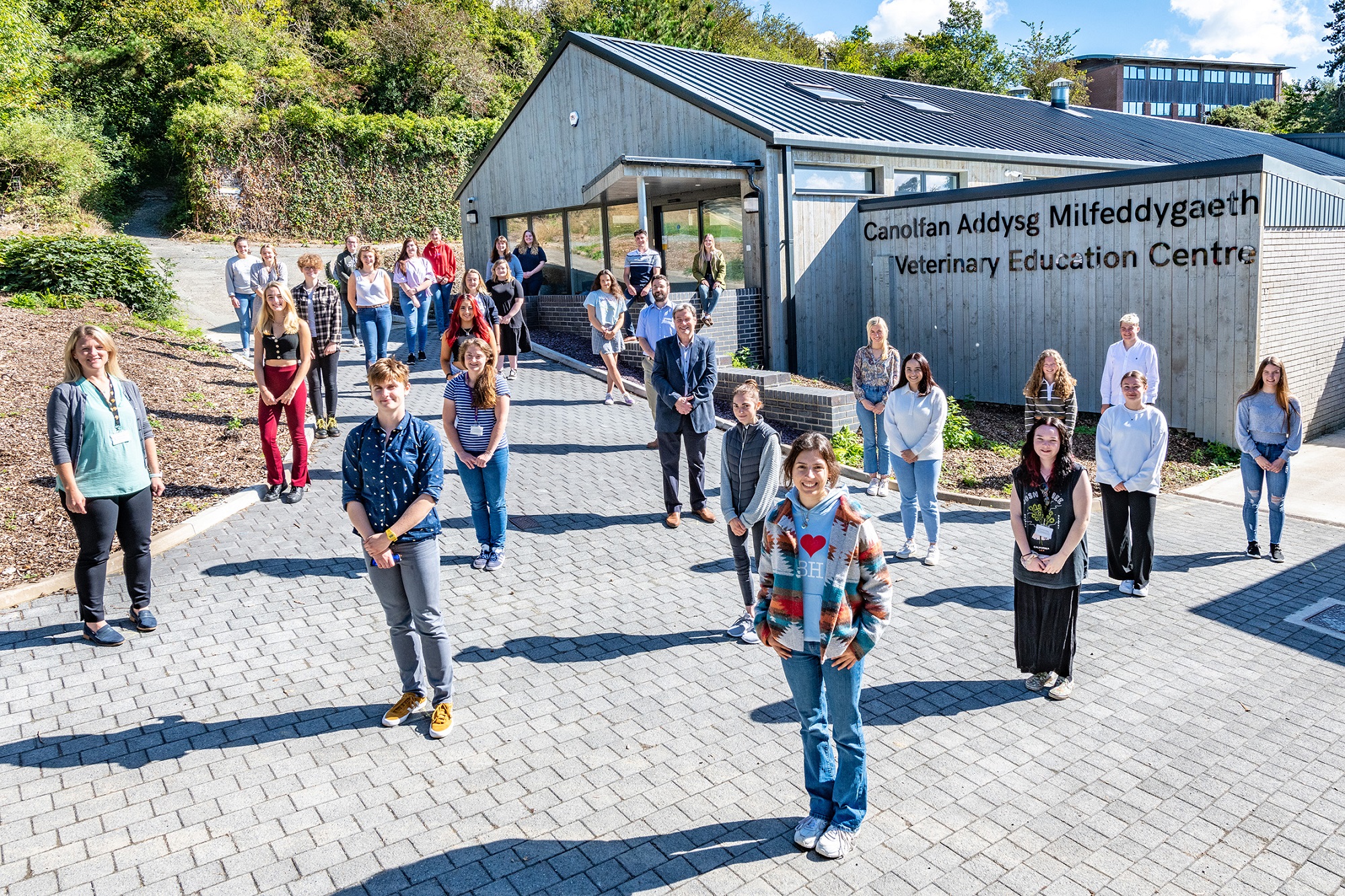 Veterinary students at Aberystwyth University
A group of students from Aberystwyth School of Veterinary Science is visiting South Africa to learn more about the importance of the profession in wildlife conservation and social justice.
As part of their 'One Health' visit this month (14 - 27 June 2023), the undergraduates will visit two research centres in the Kruger National Park and the University of Pretoria's Faculty of Veterinary Science.
Among the exotic animals they will encounter are giraffes, hippos and the endangered white rhinoceros.
The students will learn about a wide range of wildlife research and conservation, including rhino dehorning, TB testing of buffalo, vulture sampling, and the use of drones in conservation. They will visit a rural animal health clinic, meet people from local communities and learn about the role of vets in tackling poverty.
Professor Darrell Abernethy, Head of Aberystwyth School of Veterinary Science, who is originally from South Africa, said:
"Part of my vision for the School is to broaden the horizons of the students to consider how the veterinary profession has different significance in different countries. Of course, in important national parks like Kruger, protecting wildlife is absolutely central to their work. In addition to that specialist research and conservation, this is also a chance for the students to learn about the important role of veterinary medicine in tackling poverty in the country. The health, social and environmental impacts are all captured in the concept of 'One Health'.
"I really hope that the trip will be a special and exciting experience for the students, offering an important insight into the impact of veterinary medicine in that part of the world."
Catrin Durham from Machen in Caerphilly is a second-year veterinary student at Aberystwyth University:
"I'm really looking forward to the trip and to seeing these exotic animals in their natural habitat. This is an incredible opportunity not only to learn from experts in South Africa about their research and ways of working but also to compare experiences and forge links with fellow vet students on the other side of the globe. It's 'One Health' in practice."
The trip is part funded by the Welsh Government Taith scheme which provides funding to enable education staff and learners to spend time abroad as part of their studies.