US students on prestigious Fulbright course at Aberystwyth learn about UK agriculture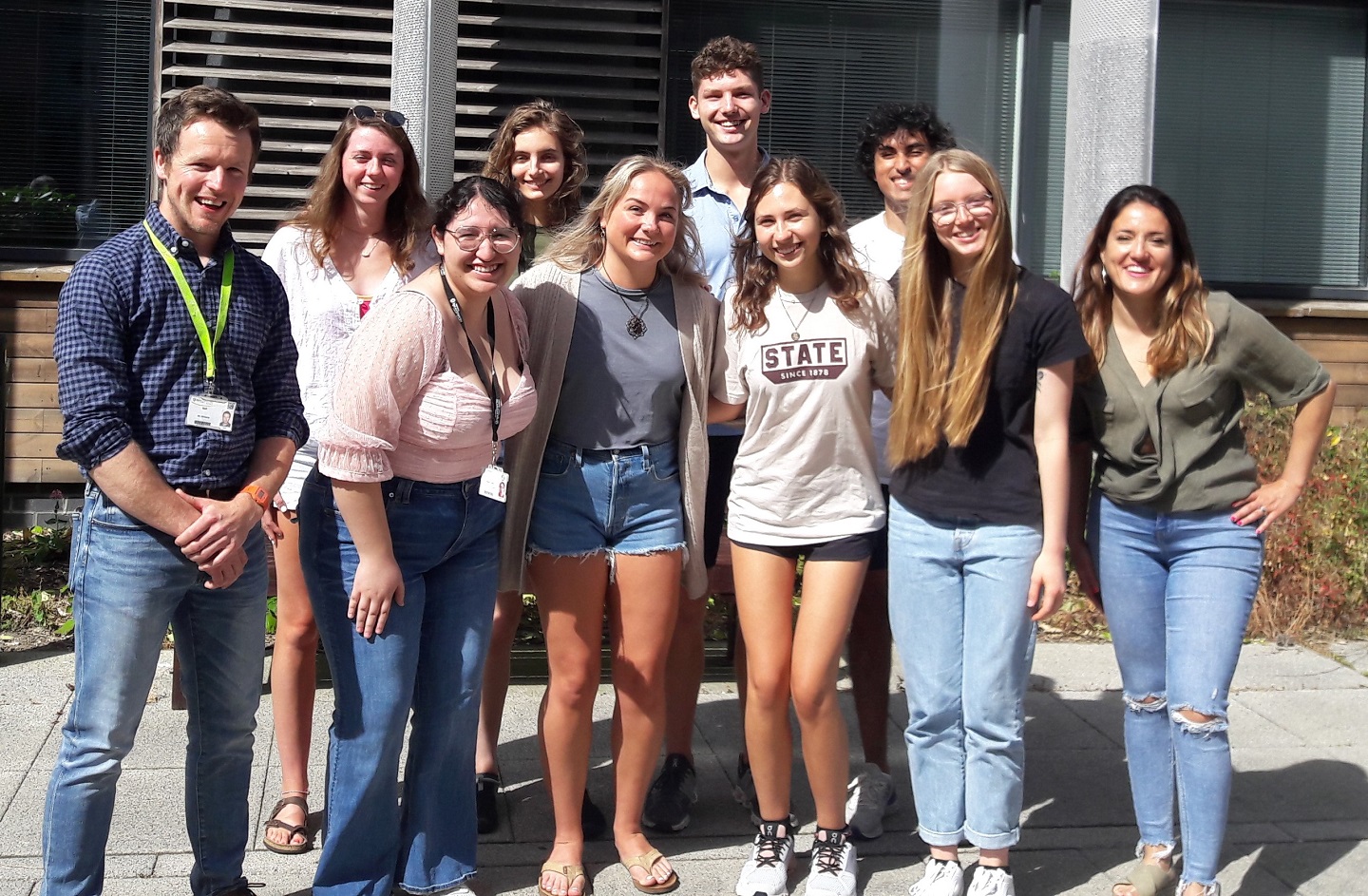 Dr Manod Williams with students on the Fulbright summer course
American students on a world-renowned summer course have started learning about UK agriculture at Aberystwyth University.
The Fulbright UK Summer Institute participants are on a three-week cultural and academic programme focusing on contemporary agricultural issues.
The global Fulbright Program was created in 1946 in the aftermath of World War II, and a treaty between the UK and US governments created one of the first Fulbright programmes in the world.
It supports education exchange between talented people of all ages and backgrounds between the UK and the USA, enabling study, teaching and research at some of the world's most exciting universities through scholarships, advice, coaching and experiential learning.
The US students will be studying at Aberystwyth University's Institute of Biological, Environmental and Rural Sciences (IBERS), internationally recognised for its research into global challenges such as food security, bioenergy and sustainability, and climate change. It is also home to the National Plant Phenomics Centre, and the BEACON Centre of Excellence for Biorefining.
The summer institute will provide students with comprehensive knowledge of land-use and agricultural production systems focusing on livestock agriculture, arable land use, and conservation.
Dr Manod Williams from Aberystwyth University commented:
"Building relationships between Aberystwyth and the rest of the world is one of the privileges that comes with being an academic here. The Fulbright Summer Institutes have a long and illustrious history - it's a great honour to be part of it.
"Taking part in this exchange is also a great opportunity to showcase some of the excellent facilities and agricultural sector we have here in Aberystwyth and the wider country. The students will get a taste of the Royal Welsh Show and get to learn a bit of the language. It's a great chance to strengthen both cultural and educational ties between the United States and Wales."
Since its inception, thousands of American and UK students have benefitted from the opportunity the Fulbright Program offers to study in each other's countries. Today it is the only exchange programme offering scholarships for students and scholars on both sides of the Atlantic.
One of the students, Nicholas Blumenthal from the University of Florida said:
"This is an excellent opportunity to learn about several aspects of agriculture in Wales and the UK. My main interests are in food security and I want to learn more about this aspect, something I have not had an opportunity to learn about back home."
The visiting students are from the University of Maryland, Arizona State University, Roanoke College, University of South Carolina, University of Pennsylvania, Mississippi State University, and North Carolina State University.