Aberystwyth University at the Royal Welsh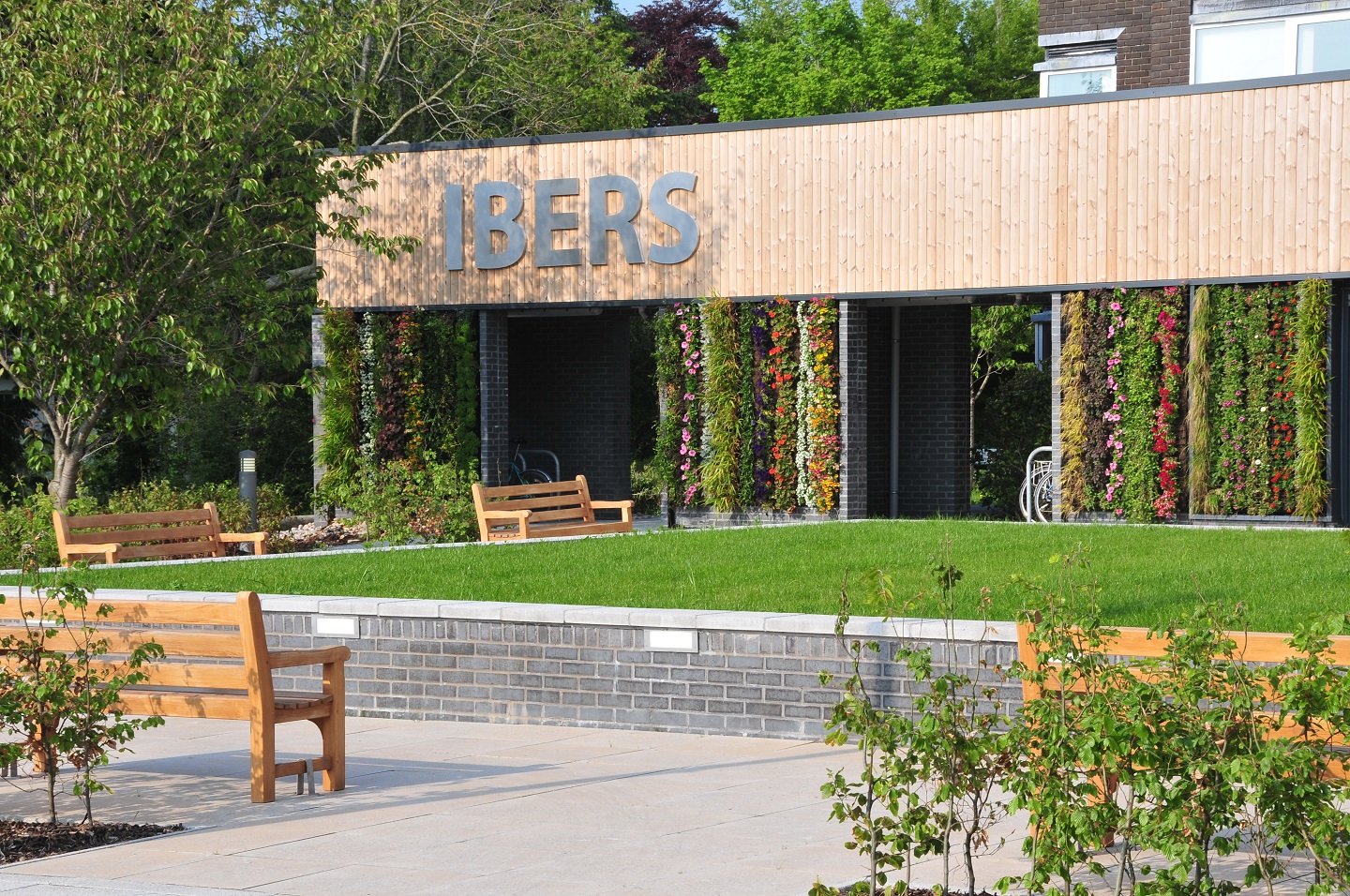 IBERS
Aberystwyth University will lead a number discussions on the future of agriculture at the Royal Welsh Show, from reaching net zero carbon targets, to tackling Bovine TB and building sustainable rural communities.
In the discussions about Bovine TB, farmers, vets and scientific researchers from the University will come together to discuss the next steps to eradicate TB and the role of vets in efforts to tackle it as well.
The University's stand will also offer a taste of the work of Wales' first and only School of Veterinary Science which opened last year.
Aberystwyth's Nursing School, whose first students start their studies in September this year, will give show-goers a chance to experience seeing the world through the eyes of older people in its Age Simulation Suite.
Professor Neil Glasser, Pro Vice-Chancellor for the Faculty of Earth and Life Sciences at Aberystwyth University said:
"It is very exciting for us to be able to meet once again at the Royal Welsh after a three-year break. We are fortunate in Aberystwyth to have benefited from a number of exciting developments recently, including establishing Wales' only School of Veterinary Science this academic year.
"The Royal Welsh is undoubtedly a highlight in Aberystwyth University's calendar and a valuable opportunity to share the latest innovative research undertaken here and to inspire a new generation of young people to broaden their horizons and make the most of the award winning academic provision we offer at the College by the Sea. World-class animal health and agricultural research is taking place here in Aberystwyth by experts who are leaders in their fields, with positive impacts locally and internationally.
"Call in to see us and join in the activities and the discussions, we look forward to meeting new and familiar visitors in Llanelwedd."
Aberystwyth University at the Royal Welsh (Education Pavilion C500):
At 3pm on Monday 18 July, there will be a discussion about Bioscience for Net Zero with Aled Jones President, NFU Cymru; Ian Rickman, Deputy President FUW; Paul Billings Managing Director, Germinal GB; Prof Iain Donnison; and Harriet Trewin, BBSRC.
On Tuesday 19 July at 9:30am the Rural Futures Hub will be holding a session Imagining the Rural Future.
At 11.30am that day, the BEACON project will be holding a panel discussion entitled "Can We Have Our Cake and Eat It? Agriculture and Building the Bioeconomy" with Dr Jonathan Scurlock, NFU; Teleri Fielden, FUW; John Richards, HCC; Dr Jonathan Hughes, Pennotec and Professor Joe Gallagher.
At 2pm an event about Welsh medium and bilingual agriculture qualifications, provision and resources for the post-compulsory education sector will be jointly hosted by the Coleg Cymraeg and Qualifications Wales.
At 3pm, BioInnovations Wales wll host a Net Zero Food and Farming event in The University's Institute of Biological, Environmental & Rural Sciences stand (CCA790) in the Countryside Care area of the Show with Ed Morgan from Castell Howell Foods.
On Wednesday 20 July there will be two sessions about Bovine TB, one discussing the role of the vet at 11:45am followed by a stakeolder engagement event hosted by Aberystwyth University's Sêr Cymru Bovine TB Centre of Excellence.
The University's Institute of Biological, Environmental & Rural Sciences will have a stand (CCA790) in the Countryside Care area of the Show as well, offering a chance to discuss the latest agricultural research with experts including the latest forage varieties, healthy soils, healthy oats, and biofuels.