BeachLab returns to Aberystwyth seafront to celebrate the creativity of robotics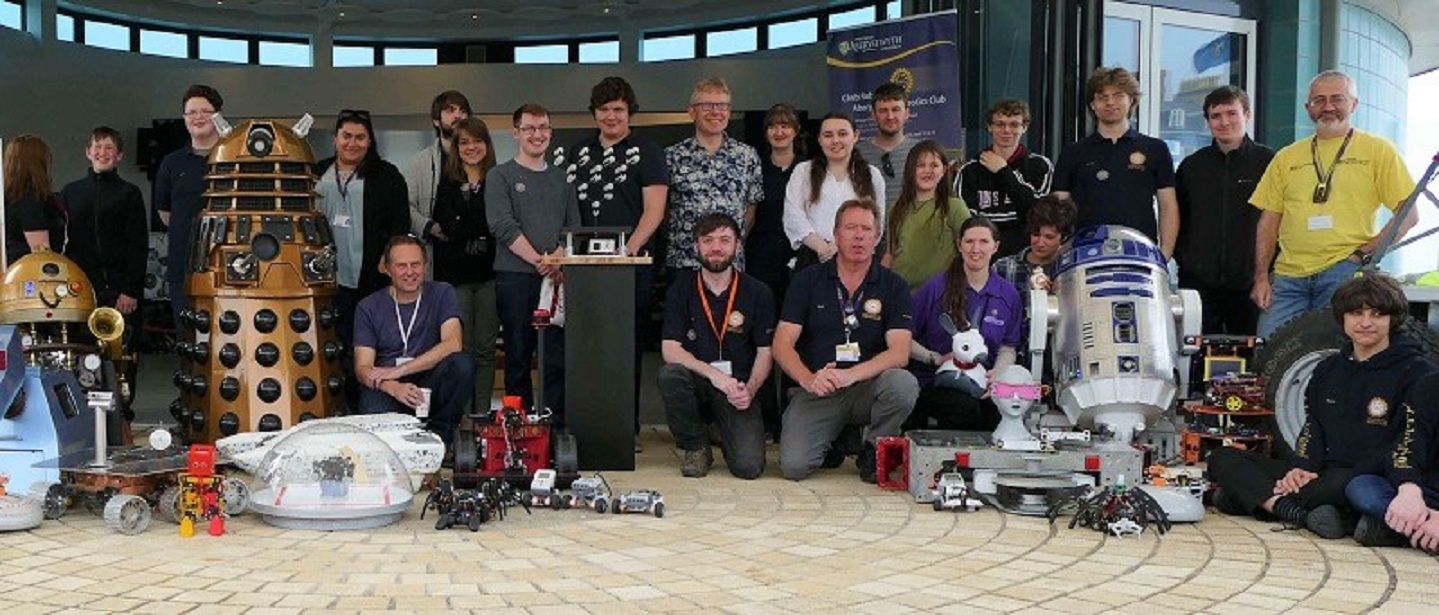 BeachLab 2018, Aberystwyth Prom
Robots from steampunk to submarines are to return to Aberystwyth seafront for the first time in three years as BeachLab makes a welcome return to the town centre.
The popular yearly celebration of all things robotic attracts thousands of people from across the country to play with and learn about the use of robots in different fields. It showcases the creativity of the field, with robots covering the land, sea and air.
The parade of automatons, which takes place at Aberystwyth Bandstand on 18 June, also includes the Doctor Who inspired creations from father and son team Stephen and Tomos Fearn, as well as Dizzy the steampunk R2D2 and BB-8 from Star Wars.
Over the years, BeachLab has seen some notable contributions, including the first public performance by a robotic orchestra, which went on to feature in the Royal Institutions Christmas Lecture and broadcast on the BBC.
The event is part of Aberystwyth University's contribution to UK Robotics Week (18-24 June). As well as an opportunity to see some of the latest robotic developments at the University, there will also be workshops and activities held during the week, offering tips and advice on building and programming robots.
Dr Patricia Shaw, Aberystwyth University Robotics Week organiser, said: "We are delighted to return BeachLab to its rightful home of Aberystwyth seafront. It's an important University tradition that gives the public a chance to get hands-on experience with what we do at the University and what robots are capable of. It shows how the capability of robotics far outstrips what people assume they can do, whether it's work in healthcare, exploration or safety and security.
"Aberystwyth University is a leading UK centre for robotics research and events like this one are crucial for capturing the imagination of young people. They can get hands-on with our team of robots, speak to the people who have built them, and have fun with the different activities we have to offer. Some of them will go on to become the robotics researchers of tomorrow, bringing benefits to society that we can only dream of today."
For more information about BeachLab and Aberystwyth Robotics Week visit https://fbaps-outreach-hub.dcs.aber.ac.uk/Events/RoboticsWeek/2022/details.html, the event's Facebook page https://www.facebook.com/aberroboticsweek, e-mail roboticsweek@aber.ac.uk, or follow #AberRoboticsWeek on Twitter.
Aberystwyth Robotics Week 2022 is supported by the UK-RAS Network and BCS The Chartered Institute for IT.