Aberystwyth academics elected as Fellows of the Learned Society of Wales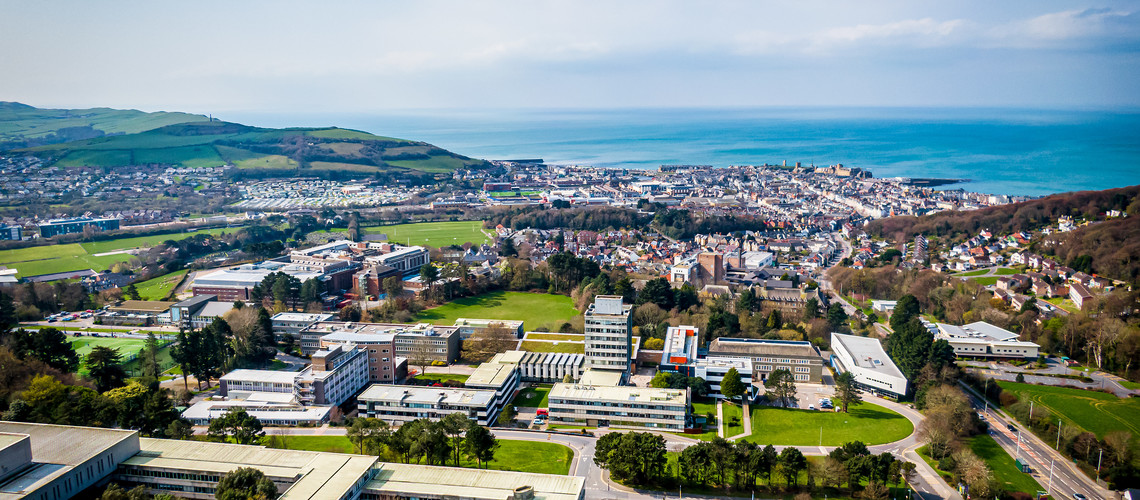 Aberystwyth University
The Learned Society of Wales has named four academics from Aberystwyth University among its newly elected Fellows.
Professor Iain Donnison, Professor Rhys Jones, Professor Colin McInnes and Dr Eryn White are amongst sixty-six new Fellows who have joined the Learned Society of Wales this year from across the arts, humanities, sciences and beyond.
Professor Iain Donnison is Head of the Institute of Biological, Environmental and Rural Sciences (IBERS). A plant and agricultural scientist with expertise in temperate and tropical grasses, his work focuses on environmental stress, and strategies for adaptation to, and mitigation of, climate change.
Professor Rhys Jones, is a former Head of the Department of Geography and Earth Sciences. A human geographer, his research focuses on the geography of group identities focusing in particular on the geography of Welsh nationalism and the way in which this is shaped by place.
Professor Colin McInnes, Pro Vice-Chancellor for Research, Knowledge Exchange and Innovation, is an authority on global health issues and security, and is co-editor of the Oxford Handbook on Global Health Politics.
Dr Eryn White is a Reader at the Department of History and Welsh History and a historian of early modern Wales, with special interests in religion and society, focussing in particular on the significance of print culture and the growth of Nonconformity.
The Learned Society of Wales is the national academy for arts and sciences. Its Fellowship brings together experts from across all academic fields and beyond and their collective knowledge is used to promote research, inspire learning, and provide independent policy advice.
Election to the Fellowship is a public recognition of excellence; it is keenly competed, and takes place following a rigorous examination of each nominee's achievements in their relevant field.
Professor Elizabeth Treasure, Vice-Chancellor at Aberystwyth University said: "My warmest congratulations to colleagues who have been elected Fellows of the Learned Society of Wales this year. This recognition is richly-deserved for their valuable contributions to the academic life of Wales and their commitment to excellence in their respective academic disciplines."
Professor Hywel Thomas, President of the Society said: "The expertise of our new Fellows is outstanding. The range of research shows that Wales is well-placed to meet the environmental, technological, social, cultural, political and health challenges we face.
"The Society's ability to bring together this talent allows us to initiate and influence important debates about how Wales, the UK and the world can navigate the turbulent waters we are in today.
"I am most pleased that 50% of our new Fellows are women. This shows we are starting to meet our commitments on equality, diversity and inclusion. There is further to go, as we work to make the Society reflect Wales' diversity, but this is an important step."
A full list of the new Fellows, listing their institutions and research areas, can be downloaded here.