University to help keep the Wales Air Ambulance flying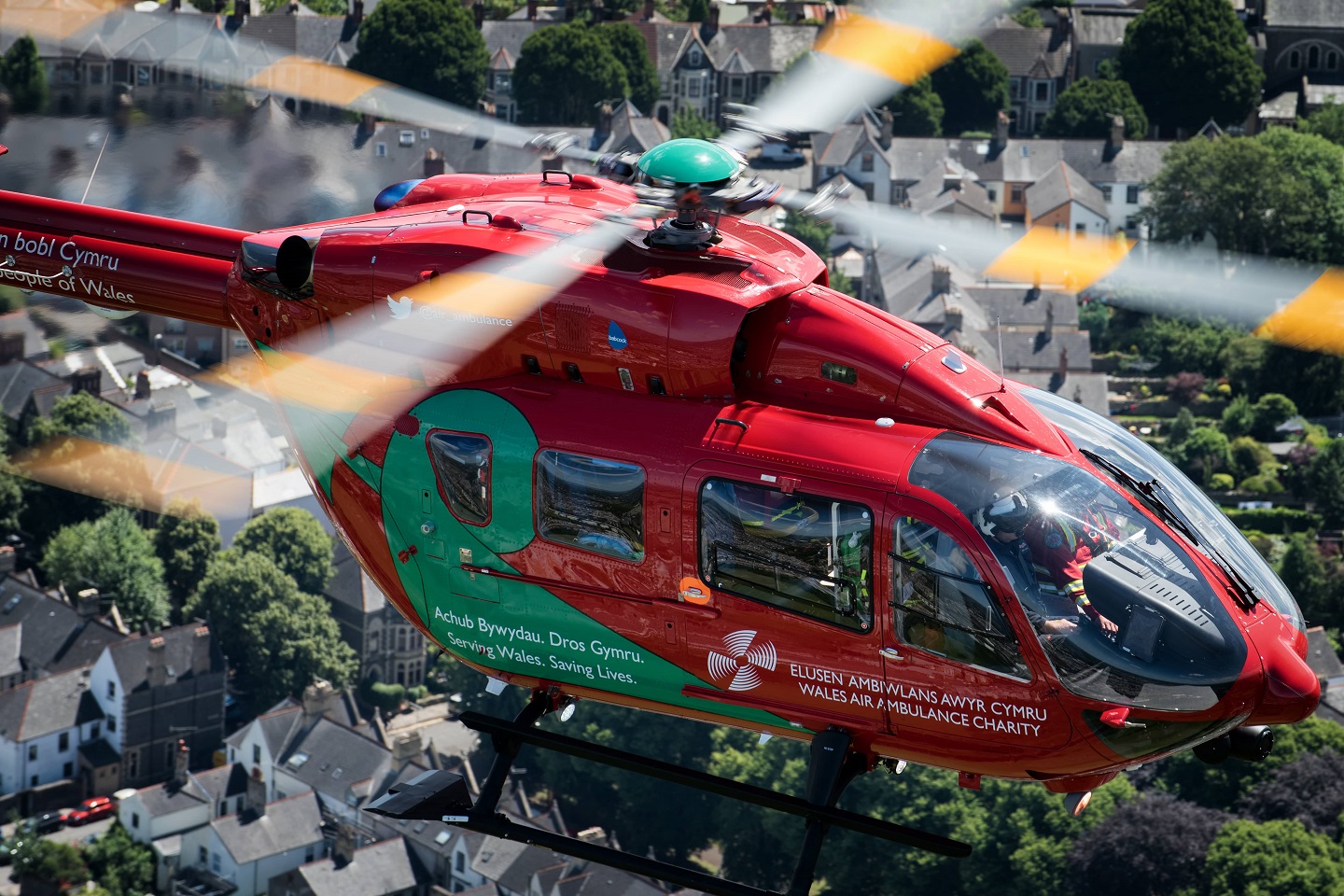 Aberystwyth University has announced Wales Air Ambulance as its Charity of the Year for 2020-21.
Now in its eighth year, the University Charity of the Year appeal seeks to raise as much funding as possible for a worthy cause, and provide a fundraising focus for staff, students and the community.
The chosen charity is selected through a nominations and voting process involving students and staff across the University.
Professor Elizabeth Treasure, Vice-Chancellor of Aberystwyth University, said: "It will be a pleasure to support the Wales Air Ambulance throughout the year ahead. This is the third time the charity has been selected as our Charity of the Year, which is testament to the high esteem in which this lifesaving service is held by staff and students alike.
"In rural communities such as Ceredigion, the lifesaving services provided by the Wales Air Ambulance are absolutely vital, and it will be a privilege to play our part in helping to keep their helicopters flying and saving lives."
Andrew Hall, Wales Air Ambulance's Mid Wales Fundraising Manager, said: "The ongoing support our lifesaving charity receives from Aberystwyth University is humbling. As one of the oldest and most revered higher education institutions in the UK, we have enormous respect for the University and its contribution to Wales and beyond.
"Fundraising has become challenging since COVID-19 and we expect this to continue for some time as the long-term effects of the pandemic are felt. Therefore, to be announced as the institution's Charity of the Year is a massive boost for us at a difficult time.
"To the Vice-Chancellor, staff and students of the University, we cannot thank you enough. Your support will help us to keep our helicopters flying and ensure that we can deliver our rapid A&E-standard care, which is especially important to rural Wales."