Aberystwyth University to inspire more people to get digital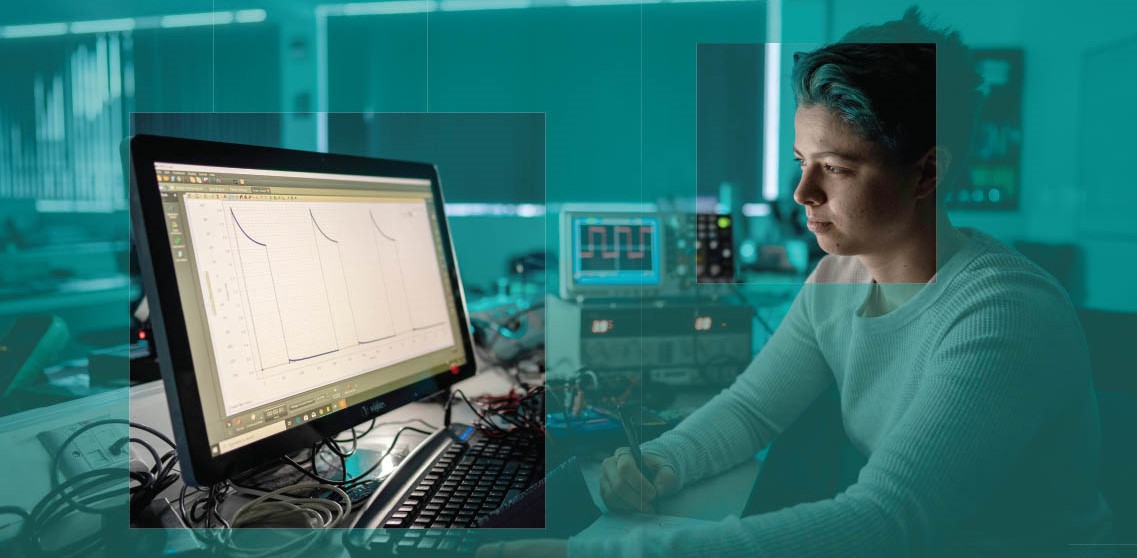 A new course, which offers the opportunity for businesses and employees to enhance their digital media skills, is now underway through Aberystwyth University's Advanced Media Production programme.
The MSc Advanced Media Production course, which is delivered in Welsh and English, has been supported by the European Social Fund (ESF) through the Welsh Government and is the result of a unique multidisciplinary scheme between the departments of Computer Science, Theatre Film & Television Studies and History & Welsh History at Aberystwyth University.
Combining practical knowledge of computer programming with media production the aim is to equip employees with the theoretical and real-world skills required to work with advanced digital and media technologies.
Professor Elizabeth Treasure, Vice-Chancellor at Aberystwyth University said: "We can be proud of the success Wales has achieved to date in the creative industries sector, however, it is essential to advance these technical skills and to continue to inspire innovation and upskill the existing workforce due to the ever changing digital media and technologies landscape.
We've designed the MSc Advanced Media Production course with businesses and individuals in mind so that it's flexible, easily accessible through online learning and will complement the employee's work and other commitments.
"This high level accredited training and the combined expertise gained from the University's Department of Computer Science, the Department of Theatre, Film and Television Studies and the Department of History and Welsh History will benefit and enable businesses and individuals to become more productive, sustainable and efficient."
Participants can either study, without the need to take time out of work, via the Distance Learning programme where training is delivered entirely online, or they can follow the Blended Learning programme which is split into online and practical units.
Both types of learning methods run for 12 weeks with the optional short workshops taking 1-3 days. There are no exams to take at the end of the course, however, to work towards a full Masters qualification, course participants will be required to carry out a research project.
One establishment that has already taken advantage of this offer is the National Library of Wales as Annwen Isaac, Human Resources Manager at the Library explains: "We are fully aware of the need to promote our activities through a variety of digital channels and it is an ever evolving discipline. This training opportunity not only gives our staff advanced tools to promote the work of the Library on digital platforms in a more creative and innovative way, but it also contributes to their continuous personal development.
By supporting our staff while they study, we are confident that in turn our resources will be strengthened and we'll also gain a wealth of knowledge and will acquire valuable digital skills within our team."
Each module consists of three blocks which are delivered in a rolling programme with annual start dates in February, June and October, giving course participants the opportunity to cover all module choices.
The course's flexible approach also allows participants to start studying whichever module most interests them and take as many or as few modules as they like, either as part of their Continuing Professional Development (CPD) or to build towards a range of post graduate qualifications.
As the scheme has been supported by ESF through the Welsh Government, a reduced fee of £165.00 per module is offered to businesses or employees. To benefit from this support, eligible applicants are required to apply before 31 January 2023. Bursaries are also available to assist with travel and dependant care.
For more information about the programme and eligibility criteria, please get in touch with the Advanced Media Production team on 01970 622643 or ccu-amp@aber.ac.uk or visit: amp.aber.ac.uk.