Aberystwyth University declares climate emergency and commits to reducing fossil fuel investments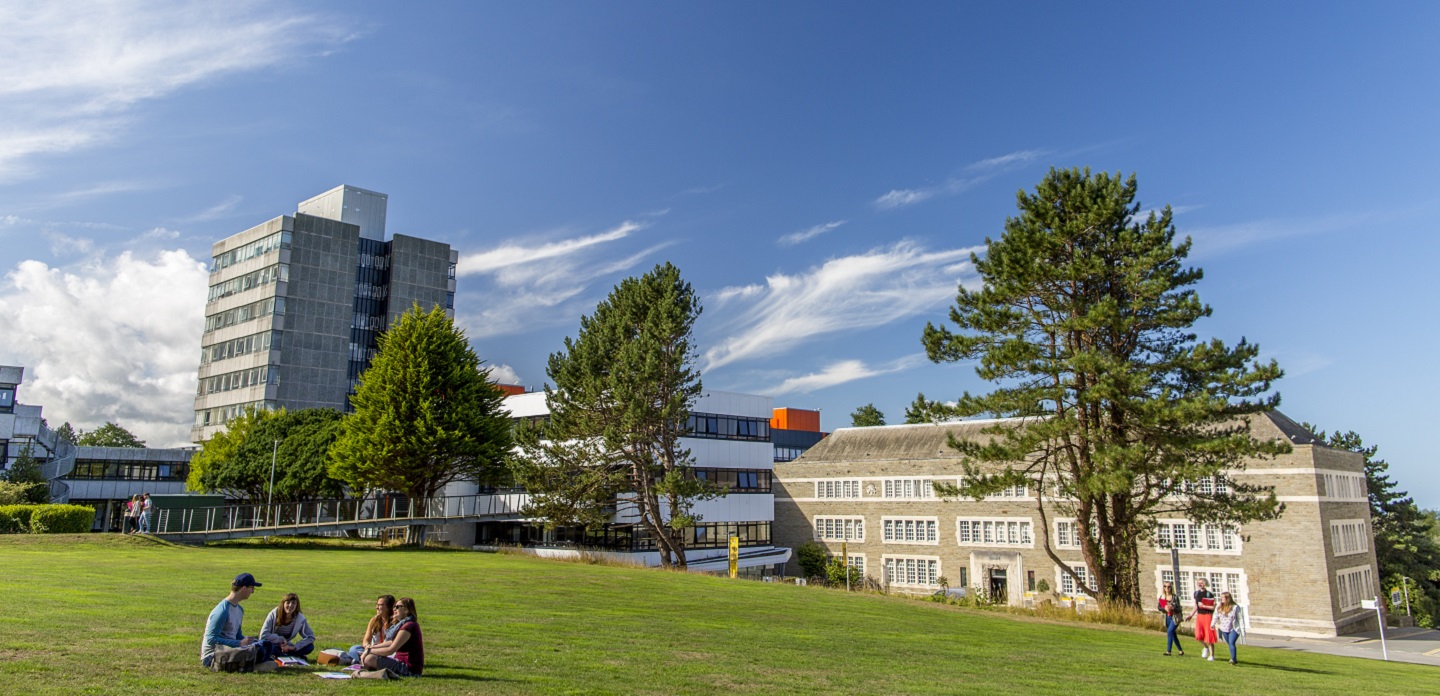 Aberystwyth University has joined organisations around the world in declaring a climate emergency and has taken steps to reduce its investments in fossil fuels.
The announcement was made following a meeting of the University Council on Monday 25 November 2019 at which steps were outlined that will see the University support the transition to a low carbon future.
Aberystwyth University has voluntarily agreed to commit to a net zero target by the end of the financial year 2030-31. This will see it build on reductions in carbon emissions of 34 percent in absolute terms that have already been achieved since 2005/06.
The University has also underlined its commitment to responsible investment and has taken clear steps to divest from fossil fuels.
Professor Elizabeth Treasure, Vice-Chancellor at Aberystwyth University, said: "I am delighted that the University's Council has taken the step today to declare a climate emergency and that we are taking active steps to divest from fossil fuels. As a university, we have a responsibility to contribute to a lasting change through our research and our teaching but also in the way the organisation is run. By working together as staff, students and partners, we can drive forward this agenda."
In June 2019 the University adopted a new ethical investments policy. As a result, the University is moving its investments in public equity funds with the greatest exposure to fossil fuel producers to a fund which specifically excludes investments in fossil fuels by 31 December 2019.
The replacement fund also excludes the highest carbon emitters, so has a substantially lower carbon footprint than the market.
The University's current Carbon Management Plan runs until 2020-21 and a new Sustainability Strategy for a Carbon Neutral University will be developed once Welsh Government define the scope of the carbon neutral public sector target.
The University is also establishing a Sustainability Operations Group, including defining the objectives of the Group so that the right stakeholders are present. The intention is to hold the first Operational Group meeting in January 2020.
Today's decision also supports on going work to reduce the University's carbon emission including developing a £2M energy performance contract through REFIT framework and a feasibility study for a 2-3MW private wire solar PV system.
The University is part of a wider group of 20 universities which has signed up to a green energy deal, reducing emissions and our carbon footprint as part of an aggregated power purchase agreement (PPA).
Aberystwyth is the first university in the world to be awarded Plastic Free University status and last month pledged to continually reduce our use of single use plastic.
The announcement also recognises the contributions of world-leading experts at Aberystwyth University in departments such as IBERS and Geography and Earth Sciences who are undertaking pioneering work on plant based alternatives to fossil fuels, developing new crop varieties that thrive in challenging environmental conditions and understanding how climate change is affecting our planet.
September 2020 will see the launch new undergraduate programmes to support a new generation who will continue to innovate and lead the way in sustainable development.