AberTB – a new platform for collaboration in the fight against Bovine TB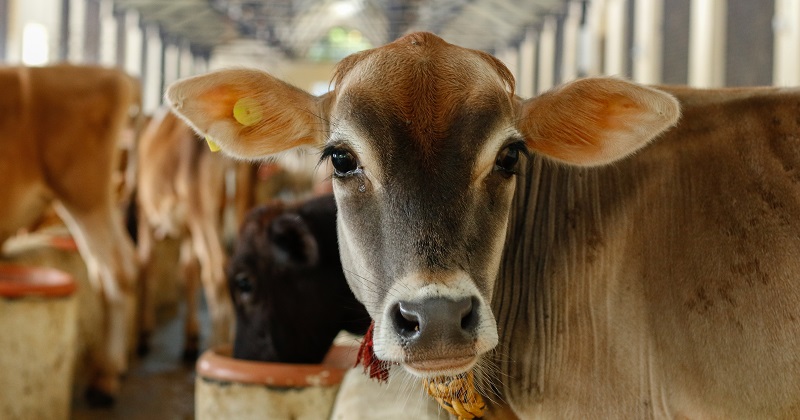 The Centre of Excellence for Bovine TB at Aberystwyth University opens its inaugural AberTB conference today, Tuesday 17 September 2019, promising that the annual event will become a new platform for collaboration in the fight against bovine TB.
The one-day event is focussing on "Diagnosis of Bovine Tuberculosis: Current Practice and Future Innovations", and will be held at the MedRus building, on Aberystwyth University's Penglais Campus.
The conference has been organised by the Centre of Excellence for Bovine TB which is currently being developed by Aberystwyth University.
The Centre is backed by Sêr Cymru II, a programme aimed at growing and developing academic research expertise in Wales. The programme is funded by Welsh Government, the Higher Education Funding Council for Wales, participating Welsh Higher Education institutions and the European Regional Development Fund.
AberTB 2019 is held in partnership with Menter a Busnes and Iechyd Da, along with the Welsh Veterinary Science Centre and VetHub1 who have collaborated closely with the Centre of Excellence in order to facilitate the event.
Head of the Centre of Excellence for Bovine TB at Aberystwyth University, Professor Glyn Hewinson said: "It is with great pleasure that I welcome delegates to Aberystwyth for our inaugural AberTB conference. It is my intention that AberTB will become an annual conference and a new platform which will boost our collaborative efforts to combat bovine TB.
"This year's event will focus on diagnosis of bovine TB – an area which is absolutely key to our efforts to reduce the spread of the disease. However, we will assess the most useful focus for future AberTB events in response to the feedback we receive from all those determined to eradicate bovine tuberculosis."
AberTB 2019 will include keynote speeches and discussions with leading figures from the fields of animal health and veterinary science, research, government and agriculture. The conference will hear a keynote address by Wales' Chief Veterinary Office, Professor Chistianne Glossop.
Professor Chistianne Glossop said: "Rapid early and accurate identification of infected animals is a key foundation stone of our TB eradication programme, and I am delighted this inaugural AberTB conference is focussing on this important aspect of our journey towards a TB Free Wales. Establishment of the Sêr Cymru Centre of Excellence for Bovine TB at Aberystwyth University places Wales at the cutting edge of TB diagnostics and I look forward to hearing from the best at the conference, and ensuring the latest technologies are incorporated into our Programme."
Aberystwyth University Vice Chancellor Elizabeth Treasure, who will also address AberTB 2019, said: "We view our new Centre of Excellence for Bovine TB as an incredibly important development which will play and increasing significant role in local and national efforts to combat the disease. This AberTB initiative will be an enduring forum in which the work of the Centre can be amplified, acting as a focal point for collaboration in this critically important field for years to come."