Ben Lake on Brexit from the backbenches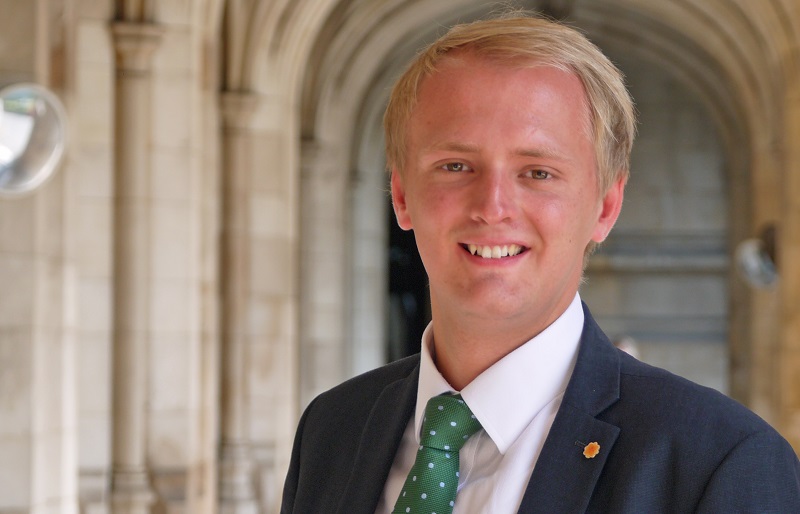 Ben Lake MP will deliver a lecture on 'Brexit from the Backbenches' at Aberystwyth University on Thursday 16 May 2019.
Wales's youngest MP Ben Lake will talk about Brexit and the role of the Westminster backbencher in a public lecture at Aberystwyth University on 16 May 2019.
Entitled 'Brexit from the Backbenches', the lecture is the latest in a series of special events to mark the centenary of the Department of International Politics at Aberystwyth University.
Speaking ahead of the event, Mr Lake said: "It is an honour to be invited to give this public lecture as part of the department's centenary celebrations. Brexit represents a critical juncture for British politics, perhaps representing the most significant political decision since the Second World War, and a potential recasting of the established Westminster party system. I look forward to offering a back-bench politician's view of the ups and downs, the milestones, and the turning points of the past two years in Parliament."
The public lecture will be held at 6pm on Thursday 16 2019 in the Main Hall of the Department of International Politics on Penglais campus. Admission is free and all are welcome.
About Ben Lake MP
Elected to Westminster in June 2017 at the age of 24, Ben Lake is Wales's youngest MP. After graduating from Trinity College, Oxford with an undergraduate degree in History and Politics, and a master's degree in Modern British and European History, Ben Lake became a Research Officer in the National Assembly for Wales. 
A fluent Welsh speaker, he is currently Plaid Cymru's spokesperson at Westminster for the Environment, Food, Rural Affairs, Education, Skills, Health, Communities, Local Government, Culture, Media, Sport and Constitutional Affairs. He is a member of the Welsh Affairs Committee and the All-Party Parliamentary Group on State Pension Inequality for Women.