British Science Week at Aberystwyth University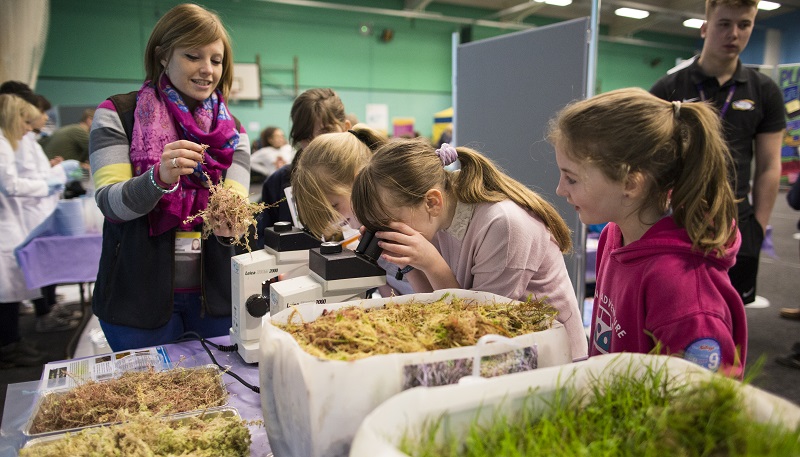 Over 1,600 pupils from schools across mid and west Wales will visit an interactive science fair at Aberystwyth University on 12, 13 and 14 March, as part of British Science Week 2019.
Based around the theme "Journeys", the event will take budding scientists to the seashore; from farm to fork; through river valleys and over glaciers; to Mars and the stars, and through guts, intestines and brains; and encounters with robots.
The highly popular annual science exhibition, which has been running for 21 years, has become an established part of the British Science Week programme at Aberystwyth.
Dr Debra Croft, Director of the University's Centre for Widening Participation and Social Inclusion, which organises the annual Science Fair, said: "I never cease to be amazed by the knowledge, enthusiasm, and professionalism of our staff and students, working and volunteering together, to make this event a success. The transferable skills learnt and deployed by our science students with this demanding audience of young people are breath-taking and innovative."
Its aim is to widen knowledge among school pupils, inspire them and show how important science is in all our lives.
It is also an excellent opportunity to highlight the breadth and depth of the scientific research being carried out at Aberystwyth University.
Pupils from years 4, 5, 6 and 7 will visit the event in the Sports Cage on Penglais Campus between 9.30am and 3pm, 12-14 March.
The exhibition is also open to members of the public with an extended open door evening event on Wednesday 13 March from 4pm – 6.30pm.