NFU UK Vice President's lecture marks centenary of plant breeding at Aberystwyth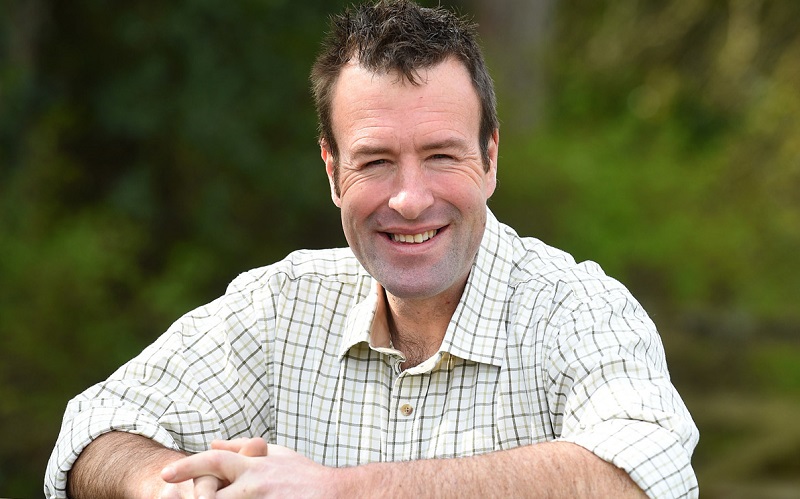 Stuart Roberts, Vice-President of NFU UK
The Vice-President of NFU UK, Stuart Roberts will deliver a public lecture at Aberystwyth University on Thursday 14 March 2019.
The lecture entitled 'The Future of Food' will consider the uncertain times ahead for the UK agriculture sector as Brexit beckons.
Sponsored by the Stapledon Centre, this will be the inaugural lecture to mark 100 years of plant breeding expertise in Aberystwyth, following the establishment of the Welsh Plant Breeding Station in 1919.
Mr Roberts, who is an Aberystwyth graduate, said: "I am looking forward to revisiting Aberystwyth University to deliver this lecture marking 100 years of plant breeding expertise in Aberystwyth.
"Having secured the promise from the Westminster Government of a transitional period between Brexit and the implementation of a new agricultural policy, the farming sector will now have to adapt to a new order and face uncharted territory from the end of March.
"However, I know that if anybody can adapt to changing times and new challenges it is the farming community. I am certain that we will do our utmost to protect our high standards of food production come what may."
Mr Roberts farms 400 hectares in Hertfordshire and Kent, in partnership with his wife Emma and father Howard.
Prior to returning to the family farm, Stuart had a career in the civil service with the Food Standards Agency and Defra, and held a number of positions in the red meat sector.
The farm incorporates around 300 hectares of combinable crops. The remaining land is predominately permanent pasture and a small amount of woodland and includes a commercial Simmental / Hereford herd producing 14 month old store cattle and a small but growing pedigree herd of Hereford cattle.
Professor Alison Kingston-Smith, Associate Dean at the Faculty of Earth and Life Sciences at Aberystwyth University, said: "The Stapledon Centre is delighted to sponsor the lecture by NFU-UK Vice President, Stuart Roberts, as the first in a series of events marking 100 years of plant breeding in Aberystwyth.
"Established in 2017, the Centre brings together an interdisciplinary team within Aberystwyth University that is focused on the economic, environmental and societal impact of pasture based agriculture; its role in rural communities and the effects on urban dwellers, reinvigorating and extending the legacy of Sir George Stapledon."
The Institute of Biological, Environmental and Rural Sciences (IBERS) warmly invites members of the public as well as University students and staff to attend the lecture, which will be held at 6.30pm in room A6, Llandinam Building on Penglais Campus with light refreshments in IBERbach from 5.30pm. To reserve your place, please email gaj30@aber.ac.uk.