One World Week at Aberystwyth University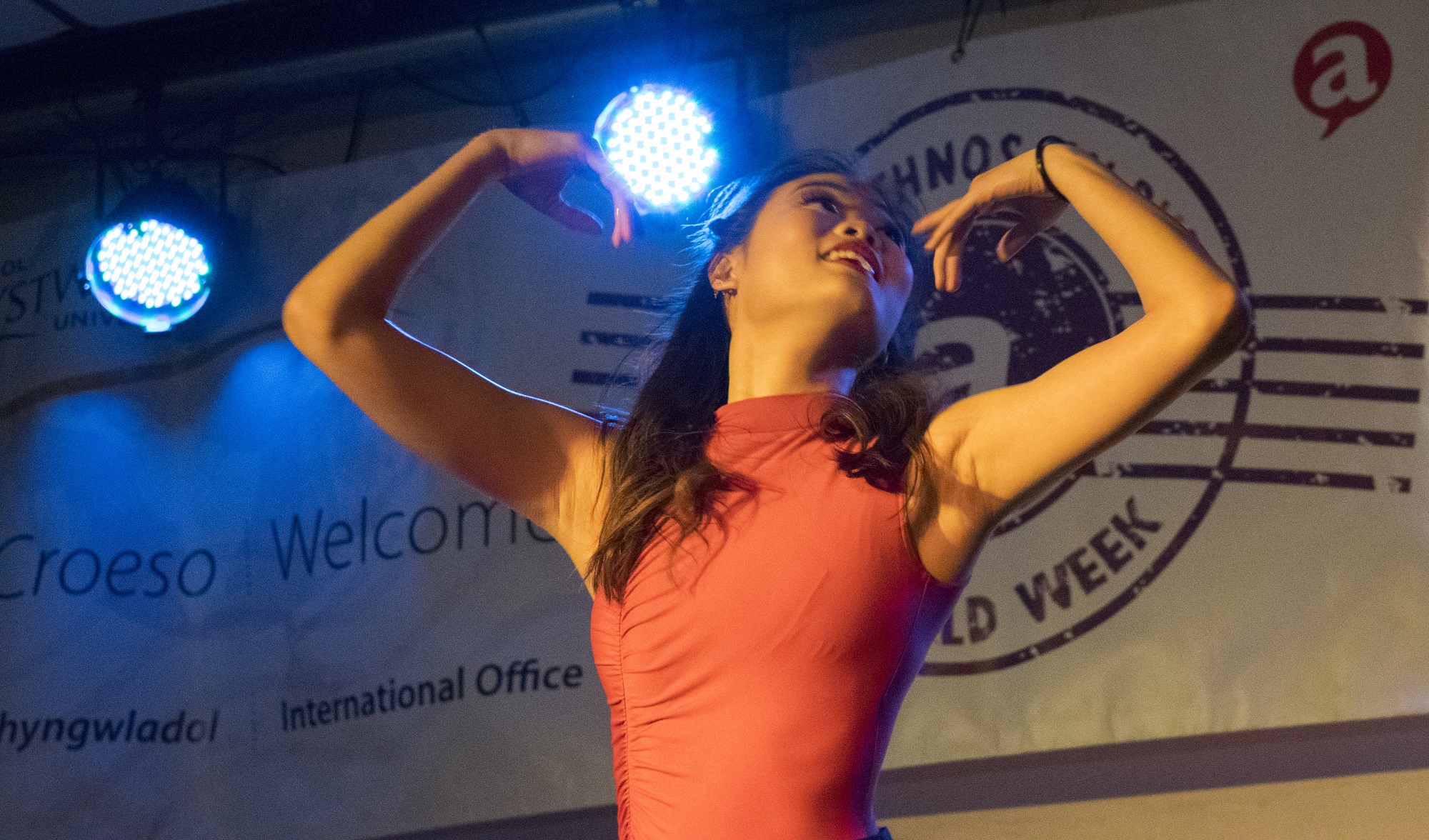 Aberystwyth University's annual week-long celebration of the richness and diversity of cultures and nationalities in its international student community begins on Monday 4 March 2019.
Organised by the University's International Office and the Aberystwyth Students' Union, the One World Week festival is now an established annual event in the University's calendar, and serves to recognise and promote the contribution of international students to the University and the local community.
Building on the success of previous events, this year's festival is launched by the One World Week Gala Evening at the Students' Union on Monday 4 March at 7.30pm, where international students from across the globe will showcase their talents in a wide range of performances.
On Thursday 7 March the One World Week World Fair takes place. This event, held in the Students' Union, allows international students and societies to 'exhibit' their culture by running a stall, offering traditional food, language skills, crafts, and introducing visitors to music, food and drink and traditional dress from their country.
Closing the week's events on Friday 8 March is a Cultural Soiree, hosted by the Erasmus and Global Student Society in the Students Union at 7.30pm, with free entry and food included.
This year's One World Week activities will also include a Quiz Night, a trip to watch Scarlets playing Munster in Llanelli, and a Photograph Exhibition with the theme 'Global Aber and International Women Students: contribution and achievements'.
Throughout the One World Week celebrations, the University's award-winning restaurant, TaMed Da, will offer a series of speciality menus encompassing dishes from different regions and countries across the world.