Public lecture: 'The Roaring Nineties and Noughties'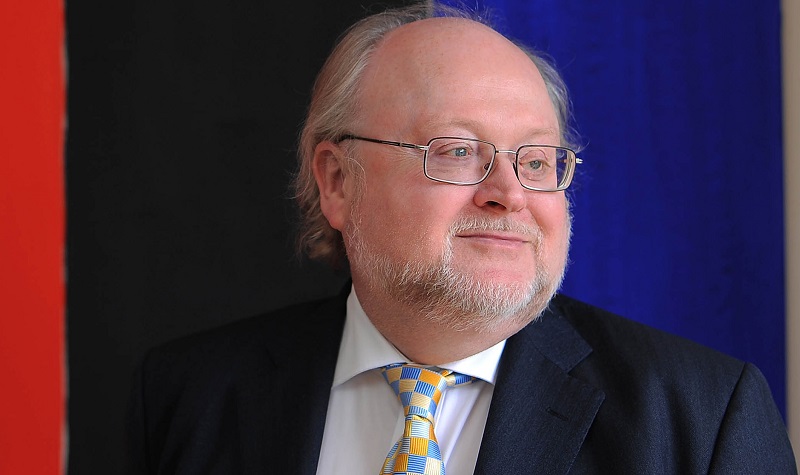 Professor Sir Steve Smith
The Vice-Chancellor of the University of Exeter and former Head of the Department of International Politics at Aberystwyth University will return to Penglais campus on Tuesday 5 March to deliver a public lecture as part of the 2019 Centenary Speakers Series.
In an address entitled The Roaring Nineties and Noughties, Professor Sir Steve Smith will focus on a unique period in the history of international politics following the end of the Cold War and the subsequent rapid growth of the Department of International Politics in the latter half of the twentieth century.
The lecture will be held at 6pm on Tuesday 5 March in the Main Hall of the Department of International Politics on Penglais campus. Entry is free and all are welcome.
Professor Sir Steve Smith was a member of staff at Aberystwyth's Department of International Politics between 1992-2002, serving as Head of Department as well as Senior Pro Vice-Chancellor (Academic Affairs) at the University.
Dr Jan Ruzicka, Director of the Centenary Celebrations at the Department of International Politics, said: "We are delighted to welcome Professor Sir Steve Smith back to the Department to deliver one of our keynote centenary lectures. During his time in Aberystwyth, the world was becoming ever more interconnected and it became imperative to understand the emerging international order of the roaring nineties and the challenges it carried with it. In his public lecture, Professor Sir Steve Smith will explore how Aberystwyth was uniquely placed to address these challenges and play a crucial role in the study and shaping of international politics."
The next lecture in the Department's Centenary Speaker Series will be Gideon Rachman, Chief Foreign Affairs Commentator for the Financial Times, on Thursday 4 April 2019.
About the Department of International Politics
The Department of International Politics was established in 1919, shortly after the end of the First World War in which more than 100 Aberystwyth University students were killed.
Mid Wales businessman, benefactor and politician David Davies (the future Lord Davies of Llandinam) and his sisters Gwendoline and Margaret decided to donate £20,000 to commemorate the fallen students and to establish "a global centre of learning and research on international politics in Aberystwyth".
Aberystwyth therefore became home to the world's first chair in international politics, which was named in honour of the American president Woodrow Wilson - the man whose name is synonymous with the creation of the League of Nations for the maintenance of international justice and the preservation of peace.
As part of the 2018-19 centenary year, a special reunion for alumni of the Department of International Politics will be held in June 2019.
Further details about the centenary are available on the website of the Department of International Politics.