Legendary feminist writer to deliver prestigious Kenneth N Waltz Annual Lecture on gender in war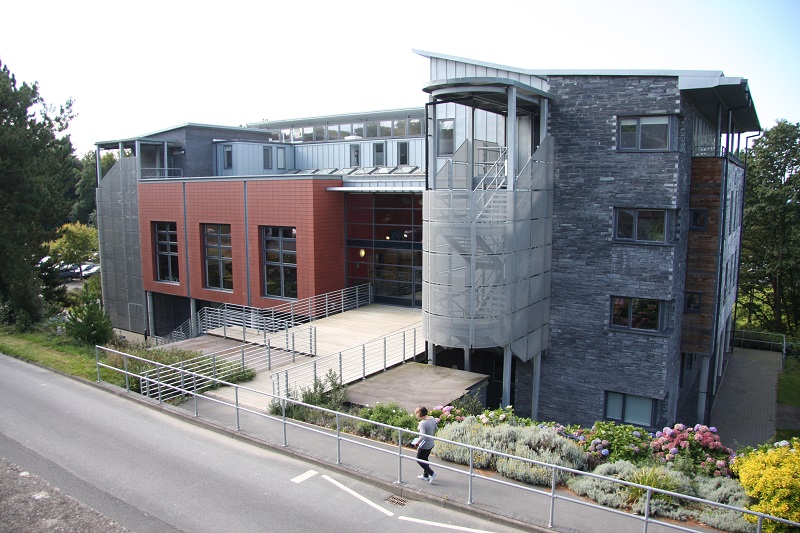 International Politics Building at Aberystwyth University
Professor Cynthia Enloe, who pioneered the study of gender in war, militarism, political economy and international politcs, will deliver the 2018 Kenneth N. Waltz Annual Lecture.
The lecture, 'Wounds: a Feminist Understanding of Intimacy and War', takes place at 6pm on Thursday 15 November in the Main Hall of the International Politics Department at Aberystwyth University.
The lecture forms part of the International Politics Department's Centenary Speakers Series, celebrating the founding of the Woodrow Wilson Chair in 1919.
Professor Enloe (Clark University, Massachusetts) is a prolific writer. Her best-known book, Bananas, Beaches and Bases, explains how power cannot be understood in diplomatic, military, economic and other systems in the absence of asking 'Where are the women?'.
Other well-known books include Gender is not Enough: The Need for Feminist Consciousness, and Nimo's War, Emma's War: Making Feminist Sense of the Iraq War. Her latest work is The Big Push: Exposing and Challenging the Persistence of Patriarchy – a topic of immense contemporary significance.
Professor Ken Booth, President of the David Davies Memorial Institute, said: "We are fortunate indeed, in this paricularly febrile period of world politics, in being able to welcome Professor Enloe to help us think about the complexities of power, who is taken seriously, and why gender matters. Professor Enloe is a famously engaging and challenging public speaker."
The Kenneth N. Waltz Annual Lecture was established to celebrate the work of one of the most influential theorists of international relations and a good friend of Aberystwyth.
The event is free, and all are welcome.