Record rowing attempt to raise funds for Wales Air Ambulance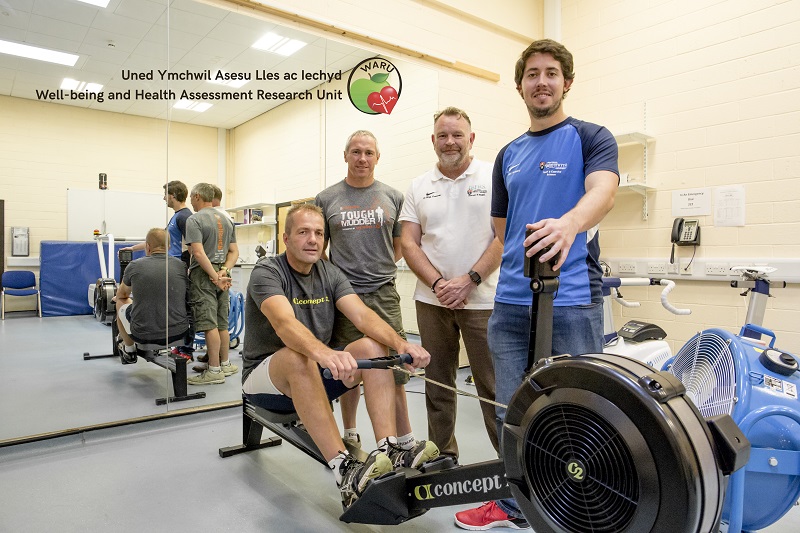 Bleddyn Jones with Mr Alan Cole, PhD student Nicholas Gregory and Dr Rhys Thatcher from WARU.
Sports scientists at Aberystwyth University are providing training advice to a local father who is attempting to break an indoor rowing world record in memory of his five-year old son.
Bleddyn Jones, whose son Ned died in a road accident in March 2016, will attempt to break the 24 hour record for his age group which stands at 279.2 kilometers.
The marathon sponsored row will take place at Aberystwyth Rugby Club on 7 and 8 December 2018 and funds raised will go to Wales Air Ambulance, who attended to Ned following the accident.
In preparation for his 24 hour challenge, Bleddyn has been working with Dr Rhys Thatcher and colleagues at the Wellbeing and Health Research Unit (WARU) at Aberystwyth University's Institute of Biological, Environmental and Rural Sciences (IBERS).
As well as a pre-exercise screening programme, the team have provided advice on training and nutrition, and will be monitoring Bleddyn's progress.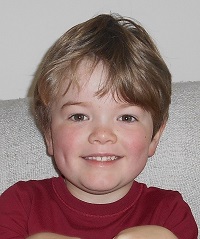 Bleddyn said: "Ned was a very happy boy with everything and anything making him happy. His death has changed our lives forever and now most days are a struggle for both me, my wife and our young family. We want to keep the memory of Ned alive and remember him how he was in his very short life.
"I will be doing a solo 24 hour row on an indoor rowing machine in aid of Wales Air Ambulance who do save so many lives in Wales."
Bleddyn is a member of the Aberystwyth Rowing Club and has completed the Celtic Challenge, where teams row from Arklow on the east coast of Ireland to Aberystwyth.
Dr Rhys Thatcher said: "Our pre exercise screening programme showed that Bleddyn is already a very fit man, but this challenge over 24 hours is different to what he has done before and will be extremely physically demanding.
"This record attempt requires a higher level of fitness, and the team here at WARU has put together a tailor-made long distance exercise plan for Bleddyn and advised him on his nutrition."
Bleddyn is training at home on a Concept2 indoor rowing machine, and will visit WARU over the coming weeks to monitor his progress as he prepares for the challenge ahead.
The sponsored rowing event will take place at the Aberystwyth Rugby club from 11am on 7 December to 11am on 8 December 2018 with everyone welcome.
There will be another four indoor rowing machines at the club for others who want to do a stint on a machine to support Bleddyn and to raise funds.
The Wales Air Ambulance is also Aberystwyth University Vice-Chancellor's charity of the year for 2018-19.