#AskAber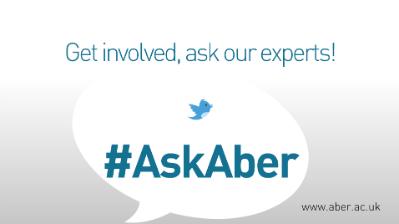 This time of year many sixth formers will start thinking about going to university. What university should I choose? What course should I study? How do I fill in my UCAS application?
These are the type of questions which are often raised. Many students worry about their personal statement, but it shouldn't be a cause for concern. Aberystwyth University is here to help with a knowledgeable team on standby to answer any queries you may have in regards to your UCAS application and studying at Aberystwyth University.
Tweet us by using the hashtag #AskAber and one of our team will get back to you.
Remember, the key themes of your UCAS application are: Why you have chosen that particular course, your skills and activities outside of school/college and your future aspirations and how your course can help you achieve these.
Good luck with your UCAS application!
If you would like a copy of our 'Writing Your Personal Statement' planner, please contact us via schools-liaison@aber.ac.uk or tweets us @Aber_Sch

Here are the key dates to remember when applying for University in 2017: