Aberystwyth University alumna awarded top Fulbright Scholarship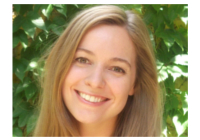 Dr Hannah Bailey
Dr Hannah Bailey, an alumnus from Aberystwyth University's Department of Geography and Earth Sciences, has received a Lloyds of London Fulbright Award on one of the most prestigious and selective scholarship programmes operating worldwide.
Hannah undertook her Bachelor and Master degrees in the Department of Geography and Earth Sciences. She was subsequently awarded a NERC doctoral training scholarship and completed her PhD at Newcastle University. She is now a postdoctoral scientist at the Alfred Wegener Institute for Polar and Marine Research, in Germany.
As a Fulbright Scholar Hannah will conduct research that aims to quantify and evaluate the recent extraordinary changes to Alaska's hydrological cycle and mountain glaciers. She will be based at the University of Alaska Anchorage, and will spend time as a visiting researcher at Dartmouth College, New Hampshire.
Commenting on receiving the award, Hannah said: "Climate trends in Alaska this year are outside the range of anything that's been seen there since records began around 90 years ago. Along with my colleagues at UAA and Dartmouth College, this award will enable us to try and understand how and why these climate extremes are occurring in Alaska, and to place them in the context of long-term change and natural variability.
"We'll be using natural chemical tracers found in snow and glacial ice to reconstruct past temperature, precipitation, and atmospheric circulation patterns beyond the instrumental record. I think it's very exciting and timely research, and I feel privileged to be able to conduct it in one of the most beautiful places on Earth."
Penny Egan, Executive Director, US-UK Fulbright Commission said: "I know our 2016 cohort will do us great credit during their time in the US and beyond. Only exceptional scholars and students win Fulbright awards: one of the world's most competitive merit-based international scholarships. In the 70th year of the Special Relationship, we are proud to send the best of British academia to the US."
Amy Moore, Director of the Fulbright Awards Programme, added: "It's very rewarding seeing a group of talented, inspirational and very deserving individuals, embark on a life changing trip to the US. This year's cohort are no exception, and have been carefully selected for their impressive accomplishments, academic excellence, and a genuine desire to delve into US culture and collaborate with new people and experience new ideas."