Food Fight at the Eisteddfod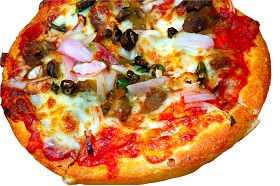 As children we are told not to play with our food; to sit quietly and not make a mess. But in a break with the traditional boundaries of academia, a lecturer from Aberystwyth University and Coleg Cymraeg Cenedlaethol will be showing us how much fun it can be to rebel against these rules.
Promising an experience of fighting with ketchup, wearing food and drawing on the backs of adults, Lecturer in Creative Arts through the medium of Welsh, Dr Gareth Llŷr Evans, invites you to experience Live Art for All, which takes place between 12.30pm and 1.30pm on Tuesday 2 August on Aberystwyth University's stand at the National Eisteddfod in Abergavenny.
The interactive workshop was inspired by the Live Art Development Agency's recent publication Playing Up, which explores the potential of Live Art to bridge the generations through a game played by adults and kids together. It features a variety of games motivated by pieces of famous performance art, such as making clothes and accessories from food, based on Bobby Baker's On Cooking Sunday Dinner (1998).
Dr Evans said: "Here at Aberystwyth University we encourage an interdisciplinary approach to theatre and performance; we want to encourage our students to not see boundaries in art and performance, which enables them to question and explore what performance can be.
"This is what we'll playfully explore at the Eisteddfod, in a way that allows everybody to make their own performance pieces. It would be fantastic if we could inspire a generation to go out in the world and be creative and make things."
Dr Gareth Llŷr Evans grew up in Rhostryfan and after attending university in Bangor and Aberystwyth, has been teaching at the Department of Theatre Film and Television since 2012. He was appointed as a lecturer in the Creative Arts for the Coleg Cymraeg Cenedlaethol in 2014.
So what can you expect if you head over to see Live Art for All? Well, Dr Evans promises it will be "creative, messy, good family fun… with just a little bit of anarchy!"
Live Art for All will take place 12.30pm – 1.30pm Tuesday 2 August on the Aberystwyth University stand and is suitable for anyone over the age of six. It's just one of a range of academic and cultural activities which the University is organising on the Eisteddfod field.