AU Response to Referendum Result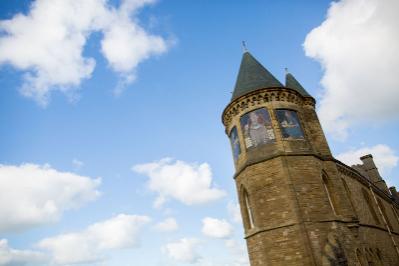 Old College, Aberystwyth University
Aberystwyth University gives its initial response to the EU referendum result and its implications for the institution:
The result of the referendum clearly has implications for all universities in the UK, including Aberystwyth. However, the outcome does not affect our mission to be a relevant, exceptional and internationally-facing university.
We should remember that leaving the EU will not happen overnight. The negotiating process could take up to two years or more and during this time, there will be significant opportunities for Universities Wales and Universities UK to seek assurances and influence future policy.
In the meantime, Aberystwyth University can confirm it will maintain the tuition fees for EU students which have already been published for 2016/17. For EU students who are registered at the university in 2016/17 (either as a new or continuing student), Aberystwyth University intends to continue to charge the home rate for tuition fees for all subsequent years of their programme.
We will keep our students, staff and prospective students informed about developments throughout the transition period and will be on hand to answer their questions.
We also welcome the statement by First Minister Carwyn Jones on the referendum result, in particular his commitment to negotiating continued participation on current terms in major EU programmes like CAP and Structural Funds until the end of 2020.
Aberystwyth University has always been global in its outlook. We were the first university in the UK to establish a Department of International Politics for example - and as we look forward to Interpol's centenary in 2018, we will continue to promote our institution as a welcoming destination for learners and researchers from across the globe.
Further information
Any enquiries from the media, should be made to Esther Prytherch, Head of Communications & Public Affairs at Aberystwyth University (see contact details top right).

Any questions from EU students who are studying at Aberystwyth University or who have applied to study here should contact our International Office international@aber.ac.uk or +44 (0)1970 622367. We have also published a series of FAQs to help answer students' concerns.
Our team of experts in International Politics will be recording a podcast on Monday 27 June 2016 on the wider implications of the referendum result for Wales, the UK and Europe. Watch this space.