Project Board completes its report on Pantycelyn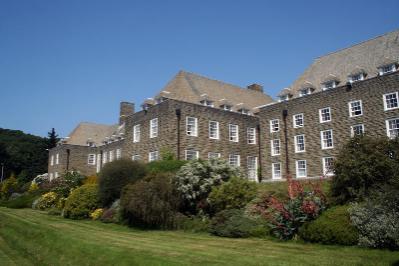 Pantycelyn Project Board, which is coordinating the development of plans for the provision of designated Welsh medium accommodation and social spaces at Aberystwyth University, has completed its report in line with the timetable agreed in June 2015 between the Chair of the University's Council, Sir Emyr Jones Parry, and the student representatives.
The report contains a design brief and recommendations based on Old Bell's independent study and architectural advice. It will be presented in the first instance to the University's Finance and Strategy Committee on 27 May 2016 and subsequently to the University Council on 29 June 2016.
A copy of the report will be sent to members of the Finance and Strategy Committee on 20 May 2016 and will be published on the University website at the same time. This is done in accordance with the Board's intention to operate in an open and transparent manner.
Gwerfyl Pierce Jones, Pro-Chancellor of Aberystwyth University and Chair of the Pantycelyn Project Board said: "I would like to thank all members of the Project Board for their commitment to this important task over the last few months and for working assiduously to complete the report within a tight schedule. We now look forward to presenting the report to the University committees and specifically to the University Council on 29 June."
Hanna Merrigan, President of UMCA – the Aberystwyth Welsh Students' Union and Project board member said: "The report encompasses the requirements that UMCA has requested for some time, and I thank the University for their willingness to work with us and making Pantycelyn a priority by completing the report on time."
AU15216