150 years of the Welsh in Patagonia: Reflections on a Legacy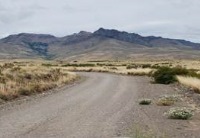 Patagonia
Aberystwyth University hosts a one day conference on Saturday 6 June to mark the 150th anniversary of the Welsh settlement in Patagonia and assess its legacy.
The conference takes place in the Main Hall of the Department of International Politics, Aberystwyth University from 9.15am - 4.30pm. Entrance is free.
Open to members of the public, the conference is organised by Dr Hywel Griffiths of the Department of Geography and Earth Sciences and Dr Lucy Taylor from International Politics, who both study the Welsh in Patagonia.
Dr Griffiths and Dr Taylor have brought together a group of experts from Wales and beyond who are keen to share their insights from field trips and archives with the wider public.
Dr Lucy Taylor said: "Lots of people in Wales have a deep interest in Welsh Patagonia, so we thought it would be a great idea to share ideas circulating in the academic world with the wider public – especially because of the 150th anniversary this summer".
"We will be discussing questions like: How have the Welsh shaped the society and landscape of Patagonia? How did the colony contribute to Welsh identity?, and What is the significance of the Welsh colony today?"
The lectures will be tailored to a public audience and designed to raise fresh questions and new perspectives about the Welsh Colony. But the event isn't just about lectures.
Dr Hywel Griffiths said: "We know that people feel passionately about Welsh Patagonia, so we want to hear the public's thoughts too. We have set aside plenty of time in each session to hear about their memories and ideas".
The event comprises four sessions. The first focuses on the physical environment of Patagonia; the second will discuss the experience of settlement in Y Wladfa; and the third discusses Welsh Patagonia today. The fourth session will be an open-floor discussion on the importance and legacy of Y Wladfa.
"While this is a chance for us to tell the public about our research we expect to learn a great deal from them to!", added Dr Taylor.
Other organisations will also be there including the National Library of Wales, Planet magazine, Teithiau Tango Travel and AEPPA the Aberystwyth-Esquel Peoples in Partnership Association.
Dr Lucy Taylor is a Latin Americanist specialising in postcolonial approaches to citizenship and focusing especially on Argentina. She is very active in Latin American studies in the UK and was President (2011-13) of the Society for Latin American Studies, the largest academic society for Latin Americanists in Europe. Lucy is a co-editor of the prestigious Bulletin of Latin American Research and is a member of the British Academy Latin American and Caribbean Panel.
Dr Hywel Griffiths is a physical geographer specializing in fluvial geomorphology and flooding, particularly using historical records to reconstruct past environmental characteristics and relationships of people and the landscape. He is deputy-editor of the Welsh language academic journal Gwerddon.
AU16715