University retains HR Excellence in Research Award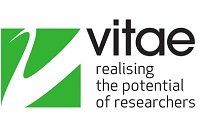 Vitae, the UK organisation championing research in higher education institutions, has confirmed that Aberystwyth University is among 11 UK institutions, including the Universities of Bristol, Cambridge, and Swansea University, to have successfully retained their HR Excellence in Research Award from the European Commission. This brings the total to 21 institutions in the UK to have undertaken and retained the Award at this four year stage.
The Award demonstrates a university's commitment to improving the working conditions and career development for research staff, which will in turn improve the quantity, quality and impact of research for the benefit of UK society and the economy.
Gary Reed, Director - Research, Business & Innovation at Aberystwyth University, and Chair of the Aberystwyth Researcher Concordat Group who led the application, said about the award:
'I am really pleased that we have retained this award for the third time in four years. The previous years have very much focused on improving the essential background activities. Our action plan for the next two years is more ambitious with increased engagement with the researcher community, and in particular the PDRAs, and the development of a full researcher development programme.'