Aberystwyth University supports Stoptober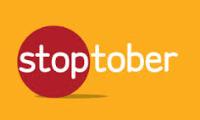 Stoptober
Stoptober, an England and Wales 28-day stop smoking challenge, is back following its huge success last year which saw 160,000 people successfully complete the challenge.
The campaign is launched by Public Health England (PHE) as new research shows the extra years of life that can be gained by giving up smoking and staying smoke-free.
Someone who quits smoking for Stoptober, and doesn't smoke again, could gain an extra 7 days of life, every 28 days, for the rest of their life. Along with the health benefits, stopping will save the average smoker over £150 a month and almost £2,000 a year.
During last year's Stoptober campaign, a staggering £25 million was saved by the 160,000 people from not buying cigarettes.
Around 23% of people in Wales smoke and it remains the nation's biggest killer, with half of long-term smokers dying prematurely from a smoking-related disease. Research shows that those who stop smoking for 28 days are 5 times more likely to stay smoke-free and Stoptober's ambition is to help smokers achieve this goal.
Stoptober provides smokers with a range of free support including a new stop smoking pack, a 28-day mobile phone app and text support with daily updates and quitting advice, detailed tools and tips for coping, as well as the encouragement and support from thousands of people quitting together through Stoptober social media.
Stoptober 2014 starts on Wednesday 1 October and runs for 28 days. For more information and to join the biggest stop smoking challenge of its kind, go to stoptober.smokefree.nhs.uk