Corporate Health Standard success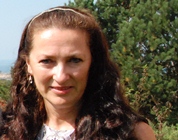 Heather Hinkin,Deputy Director of Human Resources
The University has achieved the Bronze Award in the Corporate Health Standard (CHS), an initiative run by the Welsh Government and the quality mark for workplace health promotion in Wales.
Organisations are assessed across four levels from bronze, silver, gold and platinum categories in relation to their practices to promote the health and well-being of their employees.
Deputy Director of Human Resources, Heather Hinkin, explains, "We're delighted to have been recognised for this award. There is a great deal of excellent work taking place here to increase and promote health and well-being among staff and students.
"The assessing team noted elements of both the silver and gold criteria during the assessment visit which shows that we're on the right track with our future goals.
"We are now working towards the Silver Award and the aim is to achieve this in the 2014/15 academic year.
"I would like to thank the Corporate Health Steering Group and the staff who have worked extremely hard to achieve this award."
Similarly to other workplace quality initiatives, the CHS initiative is a progressive programme and organisations are reassessed every three years. The work to achieve the standard is consistent with the business excellence model, which drives quality and organisational development in many organisations.
More information can be found here about the initiative:
http://wales.gov.uk/topics/health/improvement/work/corporate/?lang=en
AU40414