Psychologists discuss perceptions of Welsh accents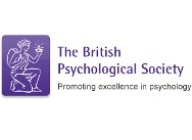 The British Psychology Society
The British Psychological Society's Welsh Branch Annual Student Conference takes place at Aberystwyth University tomorrow, Saturday 26 April, which will see students from all Welsh universities present their work.
Students have been invited to present the findings from their final year BSc projects, or MSc research dissertations, in the form of posters or short papers.
Dr Gareth Hall, from the Institute of Human Sciences explains; "Students from all over Wales will be presenting their research projects at the conference and we're really proud of the diverse and innovative projects that our Aberystwyth students have submitted.
"One of our students is investigating how regional Welsh accents might influence a non-Welsh individual's perception of credibility. The work looks at individuals with heavy Welsh accents and those who have a mild Welsh accent.
"The implications for this research, for example, can help us understand why a strong accent might help or hinder an individual during a job interview and in a work context. This is not because of any inherent prejudice, but rather the possible bias towards clearer accents that are easier to process effectively.
"Other research includes gambling addiction, mountain walking experiences, the role of body image dissatisfaction, and how temperature can influence our decisions to react positively towards someone."
The Department of Psychology at Aberystwyth was awarded national accreditation by the British Psychological Society in June 2013.
The British Psychological Society is the representative body for psychology and psychologists in the UK and they are responsible for the development, promotion and application of psychology for the public good.
There will be a strong representation by Psychology and Sports and Exercise Science students from Aberystwyth University at the conference. For further details, visit: http://www.aber.ac.uk/en/psychology/latest-news/news-article/title-143159-en.html
AU16214