Hinterland going global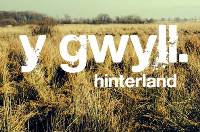 Y Gwyll / Hinterland.
The Welsh cop drama Hinterland is set to return to our screens on Monday, April 28 on BBC Four which has become the home of international drama.
As well as announcing recently that broadcast partners S4C and BBC Cymru Wales will begin work on a new five-part series this September, online streaming giant Netflix has also purchased the series for broadcast in North America and Canada.
The company, responsible for the success of show like House of Cards and Orange is the New Black, is the latest media giant to attach itself to the Wales-shot drama - the series has already been sold to the Danish broadcaster behind the hit series The Killing, DR Denmark.
Hinterland, which was shot simultaneously in Welsh as Y Gwyll, will follow the adventures of DCI Tom Mathias (Richard Harrington) and his team solving crime in Mid Wales.
The new series will broadcast in late 2014 or early 2015 which will again be filmed back-to-back in Welsh and English.
Richard Harrington returns to the role of DCI Mathias and the production team comprise of co-creators Ed Talfan and Ed Thomas, and Producer Gethin Scourfield.
Executive Producer Ed Thomas of Cardiff-based Fiction Factory explains, "We are excited about the imminent screening of the first series on BBC Four. The project celebrates Welsh talent in a myriad of ways and we are really looking forward to shooting a new series."

S4C's Drama Commissioner, Gwawr Martha Lloyd said, "From the beginning we knew that Y Gwyll/Hinterland was going to be a special project, and the series has certainly captured the imagination of viewers in Wales and beyond, and continues to do so as the series is broadcast on other Channels. 
"With BBC Cymru Wales also on board as co-production partners for this second series, the audience can look forward to a new series of Y Gwyll/Hinterland – which means more nail-biting, edge-of-seat suspense, more intrigue in that stunning Ceredigion setting, and more clues about the troubled mind of DCI Mathias, the man around whom this gripping series is based."
AU15114