Extreme weather lecture series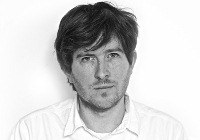 Duncan Clark
The Guardian's consultant environment editor Duncan Clark will question if it's possible to leave trillions of pounds of fossil fuels in the ground in the latest public lecture to be organised by Climate Change Consortium of Wales (C3W) at Aberystwyth University.
The lecture, which takes place on Thursday 20 February at 6.30pm in the Edward Llwyd Building, follows the recent storms which threw Aberystwyth into the spotlight (and most of the beach onto the prom), and brought debates about extreme weather and climate change closer to home.
How we balance our needs for energy whilst conserving our environment is a tricky question. Throughout the region there are ongoing debates about wind power, fracking for gas, and nuclear power.
It's appropriate therefore that the C3W public lecture series, which was launched in October 2013, restarts this month in Aberystwyth.
"The suggestion that people are bored by climate change isn't borne out by what we've seen so far in our lecture series," said Dr Andrew Thomas, of Aberystwyth University's Department of Geography and Earth Sciences.
"On cold winter nights we've had our lecture halls packed with local people, including local school children, keen to learn more about the subject," he said.
Future fortnightly lectures from Welsh academics will consider a range of climate related topics.
On Thursday 6 March, Professor Henry Lamb will show how past climate change may have influenced human evolution, while on Thursday 20 March Lord Dafydd Elis-Thomas AM will explain the Welsh Government's environmental response.
Cerys Jones & Sarah Davies will discuss local communities and what we can learn from Wales' past extreme weather (8 May), while on 22 May the potential effect on sea-level of Greenland's changing ice sheet will be introduced with a film from Swansea University's Professor Tavi Murray.
Each presentation includes a question and answer session, but the final event of the series will be a 'big climate debate' on the 5 June.
Further details of the events, together with full recordings from previous presentations, can be found on the Climate Change Consortium of Wales' web site at www.c3wales.org
C3W brings together researchers from four of the largest Welsh universities (Aberystwyth, Bangor, Cardiff and Swansea). C3W seeks to improve understanding of the causes, nature, timing and consequences of climate change.
Along with research into perceptions of climate change and potential adaptation and mitigation responses, C3W aims to improve understanding and inform decision-making by Government, policymakers, businesses and the education sector.
AU5314