Aberystwyth in London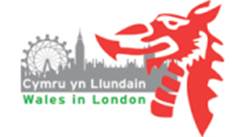 Wales in London
Aberystwyth University and Wales in London are holding a joint dinner in London next week.
Held in the Caledonian Club in Belgravia, London on Tuesday 16 April 2013, the speaker will be His Honour Judge Nicholas Cooke QC, an Aberystwyth alumnus who is the most senior criminal judge in Wales and a senior Circuit Judge at the Old Bailey.
The Vice Chancellor of Aberystwyth will also be present and will be a special opportunity for Aberystwyth alumni to get together. Wales in London provides a link to Wales and is the forum in London where members can contribute to the national discussion on social, economic, sporting, creative and business issues.

Judge Cooke is an Aberystwyth University graduate, having achieved a first class honours in 1976 and winning the Sweet and Maxwell Prize.  He was called to the Bar Middle Temple 1977 and a year later joined the Wales and Chester Circuit, where he served until 2007. He was appointed Queens Counsel in 1998 and Senior Circuit Judge in 2007, and served as Recorder of Cardiff from 2007 until 2011. He is currently Additional Judge at the Central Criminal Court following his appointment in 2012, Deputy High Court Judge, Queen's Bench Division, Administrative Court, Judge of the Court of Appeal, Criminal Division, and Chancellor of the Diocese of St Davids.
Aberystwyth University and Wales in London join dinner. Caledonian Club, 9 Halkin Street, Belgravia, London, SW1X on Tuesday 16 April 2013. Further details can be found here: http://walesinlondon.com/joint-dinner-with-aberystwyth-university/233/3/1/4
AU13413