Aberystwyth gears up for Varsity trophy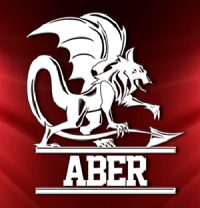 Aberystwyth University will welcome Bangor University students this Saturday (16 February) to the annual varsity multi-sports competition in what is expected to be a close encounter between two rival sides.
Now in its sixth year, the event will see the students participate in a total of 34 fixtures ranging from lacrosse and sailing through to more traditional sports such as rugby, hockey, football and badminton.
The title has always been retained by the home side and is currently held by Bangor University but with two victories already under Aberystwyth's belt, the pressure will be on the visitors to bounce back this Saturday.
Ioan Evans, Student Activities Officer at Aberystwyth Student Union, explains, "The riding and the showdance event took place last week and Aberystwyth won both events, so we're very positive about our chances of reclaiming the trophy! The remaining 32 fixtures will be held on Saturday.
"More than 1,000 students are expected to be here, making it the biggest university sports competition of its kind. The great thing about this event is that it's always such a friendly and fun environment and its improving year on year."
There are a variety of inter-collegiate competitions and events such as this which are arranged between Welsh universities throughout the academic calendar, but none are as highly contested as the Varsity competition.
AU6313