Age of Quality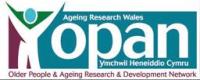 OPAN
What are the issues that affect the lives of older people in rural Wales?
On the 20th June 2011, Aberystwyth University will host a research event in conjunction with the Older People and Ageing Research and Development Network (OPAN).
Research work currently underway at the University includes falls prevention, dealing with cancer and end of life care; and the topical issue of the abuse of the elderly.
This one day event, "The Age Agenda in Aberystwyth – building collaborative research with older people on the challenges of ageing in the 21st century", will bring together academics from several of the University's departments, policy-makers, older local residents and organisations from the public and voluntary sectors to identify what issues are of real concern to older people. This will enable academics at the University to tailor its future research to the most relevant areas of need.
Dr Kate Bullen, Head of the Psychology Department at Aberystwyth University said:
"Our aim is to bring together experts and older people to provide a forum for developing research ideas that would impact positively on the lives of older people living in Ceredigion, Carmarthenshire, Pembrokeshire and Powys and across Wales and beyond. We sincerely believe that, if we are to produce good, practical and realistic findings and solutions to the problems that older people have to face, it is essential to involve older people themselves in our work, and to understand the challenges which they face."
The Reverend Eldon Phillips, Chaplain of Singleton Hospital in Swansea and Chair of the South Wales Patients Forum will be speaking at the event and said: "For those approaching old age they can be concerned about pensions and benefits, and in my work I regularly meet people undergoing palliative care who talk about their spiritual needs and wellbeing and dying with quality. For those living in rural areas, these concerns can be magnified based on transport and the availability of services".
An overview of current Aberystwyth University research into ageing will be presented with a subsequent question and answer session.
Finally, attendees will be asked to work together to identify key areas of collaborative and multi-disciplinary research that could have a meaningful impact upon the lives of older people.
The aim of the event is to enable researchers at University, working with OPAN Cymru, to generate new research ideas that could influence the way in which older people live in Wales.
OPAN Cymru is funded by the Welsh Assembly's National Institute for Health and Social Care Research and is committed to improving the lives of older people in Wales through the integration of research, policy and practice.
AU14211