Orchestral performance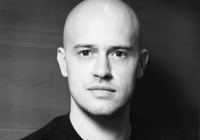 Viv Mclean
Philomusica welcomes back one of its favourite piano soloists for a performance of one of the best-known of all concertos.

Viv McLean joins Aberystwyth's own symphony orchestra to perform Tchaikovsky's wonderful First Piano Concerto at Aberystwyth Arts Centre on Saturday 2 April.

There is certainly a Russian flavour to the programme, with two of Rachmaninoff's stunningly brilliant Symphonic Dances also featuring prominently.

The orchestra also performs the light-hearted Festival Overture by Ian Parrott. The former Gregynog Professor of Music celebrated his 95th birthday in March - and this is Philomusica's birthday greeting to one of the most distinguished British composers of his generation.

To open the concert, the orchestra plays Gershwin's joyous Cuban Overture - overflowing with lively Latin-American rhythms and languid, sun-drenched tunes.
The Concert, conducted by David Russell Hulme, Aberystwyth University's Director of Music, is at the Arts Centre on Saturday 2 April, 8pm. Tickets, available from as little as £3.50, are available from the Box Office: 01970 623232
AU8311