From Campus to Career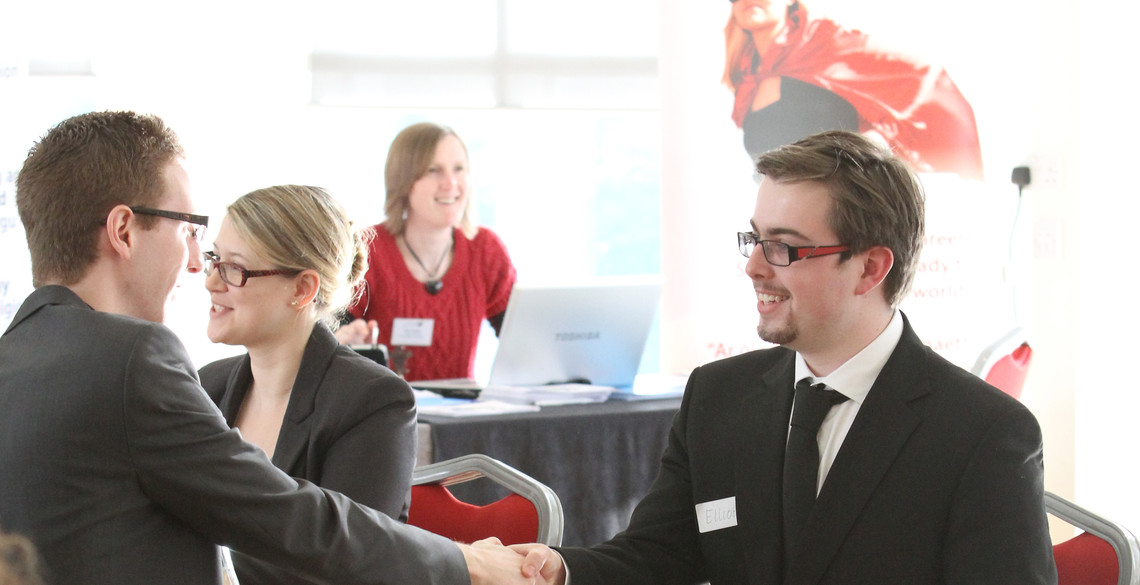 International Politics is for those who lead an international life, and a degree from the Department of International Politics at Aberystwyth University will set you up for a successful future.
While you're studying with us, you will have every opportunity to develop and explore a whole range of workplace experiences and options. Our Careers Service can help you to recognise what you're good at, and where you might like to go and offers many opportunities for you to get your first taste of work and get involved in all sorts of events.
Linked to your degree in the Department of International Politics, there is also the opportunity to take part in the Parliamentary Placement Scheme which provides an exceptional opportunity for you to obtain insight into the real-world of politics while providing invaluable work experience that will stand out on your CV.
Our graduates have gone on to lead successful professional lives.
They work in:
local and national politics
the Foreign Office
the Ministry of Defence
non-governmental organisations
international organisations
journalism
business
teaching
the armed forces.
Many also choose the legal profession. And some love it so much that they stay on in academia and become eminent scholars!
94% of UK/ EU undergraduates from the Department of International Politics who graduated in 2016 were in professional level jobs or graduate level further study six months after graduating (HESA 2018).*
*Our employability figures are taken from the Destination of Leavers in Higher Education 2016-17 survey published by the Higher Education Statistics Agency (HESA) in June 2018.
Notable Alumni
Baroness Kay Andrews
Deputy Speaker of the House of Lords‌
"Deciding to go to Aber to take a degree in International Politics in 1961 confounded most people I knew, including my Headteacher and my parents. I had seemed destined to read English somewhere else. But in fact it was a stroke of genius on my part, inspired by chance - a lecture given at Coleg Harlech by Professor Philip Reynolds on the nation state: 'No Man is an Island'. And that was that.
We were incredibly lucky to be at Aber at that time: EH Carr was still a powerful influence - and as now, the department was a byword for pioneering research and teaching in International Politics. Looking back, I realise it was a remarkable time to be studying this subject: only 25 years from the end of WW2; the brave new world of the Common Market; the maturing of the United Nations; the loss of Empire – the disgrace of Suez, the tragedy of Hungary, and the menace of the Cold War. We learned, I suspect, alongside our brilliant young teachers - Roger Morgan (still writing brilliant reviews), Ieuan John, Roy Jones – to name but three - about the reconfiguration of global power and politics, the challenges to International Law and the interpretation of contemporary history and its influence. This was first hand research and knowledge.
Moreover, it wasn't just theoretical. We were passionate about the major international events of the time, particularly the Cuban Missile Crisis, when the world stood on the brink of nuclear war. One very wet afternoon towards the end of the crisis, we left the rather scruffy house next to the Old College where the Department was then housed, and trooped up to Penrhyndeudraeth to thank Bertrand Russell (born there in 1872!) for his dramatic intervention calling for the withdrawal of Soviet missiles from Cuba.
My career has been influenced by my conviction that evidence and logic as well as ethics and values must inform political and public life. I have been enormously privileged all my life in the education I had, and by what I have had the chance to do, both inside and outside Parliament and Government. The excitement I felt at the ideas I was exposed to as an undergraduate at Aber has never left me – and neither has the profound gratitude I still feel to those who taught me to understand more about the world and our power and responsibility to influence it."
Arwyn Jones
BBC Wales Political Correspondent
"It was by pure accident that I came to be studying Politics at Aberystwyth. When I first visited Aberystwyth University, I had decided to study Law. However, when I saw the diversity of courses available in the International Politics Department and the friendly nature of the department and its staff, I changed my mind and followed a degree course in Politics. That was certainly one of the most important decisions I have ever made!
After spending four years in Aberystwyth, I worked for a charity before starting as a researcher with the BBC. The knowledge I had gained during my time in Aberystwyth was essential in getting me that job, and that information on Welsh, British and International Politics has been essential ever since.
On a practical level, I had learnt so much about the National Assembly and that was very important when I worked for S4C2, which was responsible for broadcasting so many of the Assembly's committees and discussions.
When I became a political correspondent for the BBC, the ability to put events within their historical context was an important tool. Because of the degree programme in Aberystwyth I have the confidence and ability to do so. I am now the Educational Correspondent for BBC Wales during a general election campaign, and my politics degree is more useful than ever!! I am grateful on a daily basis for that decision I took on my first visit to Aberystwyth University!"