IBERS Ecology graduate begins dream career on the Cors Dyfi Nature Reserve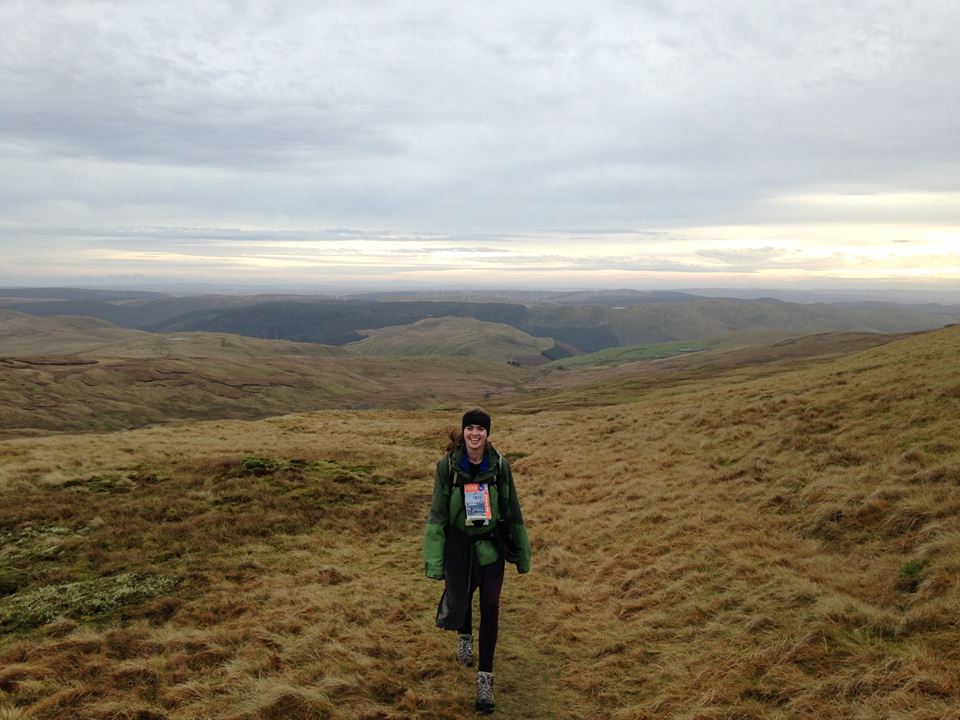 Karis Hodgson
A degree from IBERS, Aberystwyth University has paved the way to a dream career-opportunity for Ecology graduate Karis Hodgson, working at Montgomeryshire Wildlife Trust's Dyfi Osprey Project on Cors Dyfi nature reserve near Machynlleth.
Originally from Derby, Karis studied for a BSc Ecology at the Institute of Biological, Environmental & Rural Sciences (IBERS) in 2012, having received the Merit Award in the entrance exam. She was subsequently given an unconditional offer and bursary to study with us.
"I have always loved the natural world and found the complex relationships between organisms and their environments fascinating. Reading ecology at AU allowed me to study these interactions, and gave me opportunities to specialise my knowledge throughout the course."
Karis describes travelling to Borneo as a personal highlight from her time at IBERS; "Spending two weeks at a remote field centre studying the diversity of rainforest vegetation along the banks of the Kinabatangan River was an incredible, once in a lifetime experience."
In 2015 Karis graduated with First-Class Honours, and chose to stay in the area. She explains, "The location of AU was definitely a deciding factor in my choice to study here. With so many opportunities to volunteer in the local area I was able to supplement the theory learnt at university with practical, workplace experience. I believe this combination has been invaluable when applying for post-graduate jobs."
In her role as People Engagement and Biological Recording Officer, Karis is responsible for collating species records, working with volunteers and experts to survey and monitor the flora and fauna across the different habitats of the reserve.
Her role also involves engaging with the thousands of followers and visitors to the Project every year, both face-to-face on the reserve, and through the Trust's various media outlets.She says, "My time at university gave me the theory, experience and transferable skills needed to take on and develop this role."
Citizen Science Project
Karis' First-Class Aberystwyth University degree and on-going relationship with IBERS may come in handy in the future with regard to the Citizen Science Project run by Montgomeryshire Wildlife Trust in the spring.
This project records every aspect of paternal osprey incubation, with time and duration meticulously noted by the Project's dedicated followers. Karis explains "It is hoped that future collaboration between Montgomeryshire Wildlife Trust and Aberystwyth University's IBERS, will allow us to analyse the data; giving a better understanding of the ecology and behavior of the Ospreys, allowing for their continued, effective conservation."
IBERS Lecturer in Countryside Management and Karis's final year dissertation tutor says "Karis was dedicated and enthusiastic in her studies but combined the knowledge, skills and high grades from her academic work with a commitment to gaining additional relevant experience by volunteering in her spare time".
Find out more about studying Ecology at Aberystwyth and the array of volunteering opportunities available in the area, by attending one of our Applicant Visiting Days.