Director's New Year Message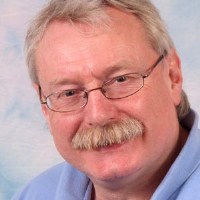 "Over the past twelve months IBERS has attracted new investment and staff to join us and we now represent one of the largest Life Sciences (Agriculture) departments in Europe with more than 300 staff and 1200 undergraduate and post graduate students.
At the heart of our success is the ethos of mission diversity; recognising, respecting and creating the synergy between teaching, research and enterprise. It is also important to recognise and understand that the expectations of our students (and parents), funders and various stakeholders have changed dramatically with student employability, the impact of our research and connections with industry and society being top priorities. This is a common feature which will continue to be a major metric of performance for years to come. I am confident that by working together we can meet these challenges and indeed turn these challenges into new opportunities to build on our new infrastructure and capabilities on both the Penglais and Gogerddan Campuses.
I would like to take this opportunity to welcome IBERS staff and students to 2013 and wish you all a fulfilling New Year."
Wayne Powell