Studying through the medium of Welsh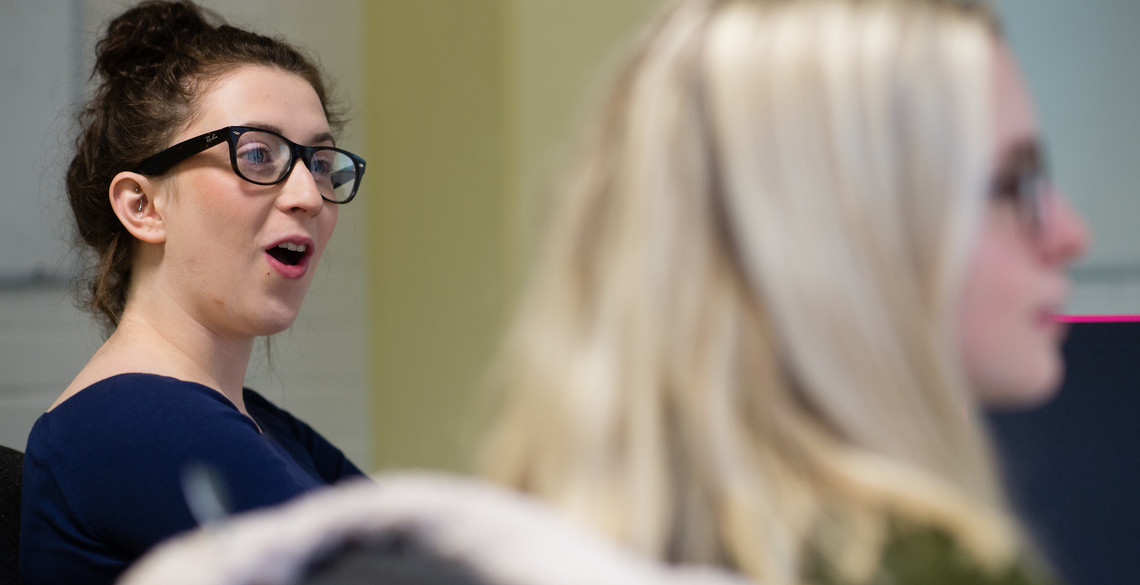 Aberystwyth University's Welsh provision
Aberystwyth University is leading the field in offering opportunities to study through the medium of Welsh across as wide a range of courses as possible, and the University's academic staff produce more Welsh-medium research than any other university in Wales.
Many subject areas are eligible for the Coleg Cymraeg Cenedlaethol's Entry Scholarships and, additionally, Aberystwyth University has introduced a Welsh-medium scholarship scheme which is open to all students who are studying any part of their course through the medium of Welsh.
Why study through the medium of Welsh at Aberystwyth University?
99% of graduates who studied through the medium of Welsh were in employment and/or further study 6 months after graduation (Higher Education Statistics Agency, 2018).
There is a demand for young professionals who can work bilingually.
The salaries for bilingual careers are on average higher.
Studying through the medium of Welsh at the University will provide you with an excellent foundation for your career.
Many of our undergraduate courses are eligible for Coleg Cymraeg Cenedlaethol Scholarships, worth up to £3,000.
Welsh is the everyday language of the Department of Welsh and Celtic Studies and the Aberystwyth area generally. This means that Aberystwyth University students - whether beginners or fluent speakers - can use their language skills out in the community as well as on the University campus.
Coleg Cymraeg Cenedlaethol (Welsh National College)
The Coleg Cymraeg is a national institution that has a key role to play in the planning, maintenance and development of Welsh medium education and scholarship in our universities. The Coleg has branches in each one of Wales's universities where Welsh medium provision is offered.
The Coleg Cymraeg Cenedlaethol's Aberystwyth University Branch works closely with the College to develop and promote Welsh-medium provision in Aberystwyth. You will find information there about the academic and social activities of the Branch, together with the opportunities available to students who become members of the College.
Membership means that individuals who are interested in the work of the College can join the College's academic community. Members will receive information about the activities and developments within the College, as well as details and opportunities arising from the College's various schemes.
Every member of the College will receive a personal membership number. You will need this number when you apply for the Coleg Cymraeg Cenedlaethol Scholarships, worth up to £3,000. In addition, you will receive the latest news about the scholarships, events and UCAS fairs. Join now!