Collections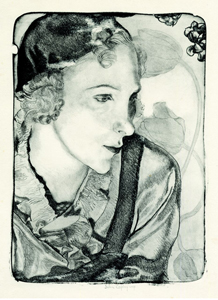 The School of Art Museum and the Ceramic Collection houses over 20,000 examples of fine and decorative art: prints, photographs, drawings, watercolours, ceramics, paintings and sculpture as well as artefacts from the University's former Art and Crafts Museum—including archaeological material, ethnographic artefacts, glass, coins and antique furniture. The University has never been able to fund its own Museum, nor today does it benefit from the government funding enjoyed by some of the larger university museums in England. Its achievements have been made possible through Trust Funds and the generosity of its benefactors: George Powell of Nanteos, Gwendoline and Margaret Davies of Llandinam, Sir John Williams, Dr Elvet Lewis, Marian Evans-Quinn and the friends and former students of the University who have contributed financially or made individual gifts and bequests of works of art.
At the core of the fine art are our holdings of European prints (from the 15th century to the present day), drawings, watercolours, photographs and private press books. In addition to the George Powell of Nanteos 1882 bequest of pictures, bronzes and objet d'art, there are over 5,000 wood engravings for periodicals of the 1860s and a fine collection of prints representing the Etching Revival from Whistler to the 1930s. Other significant areas of interest include art in Wales since 1945, contemporary British printmaking, Welsh photography and an outstanding collection of 20th-century Italian photographs. Mindful of their research potential for future generations of students and scholars, the School of Art Museum acquires significant bodies of work representative of individual artist's careers. Archive material, press reviews, diaries and a photographic record of works have also been made available. In recent years the Collection has significantly benefited from the formation of archives of work and related materials by such artists as Handel Evans, John Elwyn, Derrick Greaves, Bernard Cheese, Edgar Holloway, Rigby Graham, Keith Vaughan, Robin Tanner, Evelyn Gibbs, Robert Austin, John Copley, and Edward Bouverie Hoyton.
The Ceramics Collection comprises contemporary British, European, American, and Japanese studio pottery, 18th & 19th century Welsh and English slip ware, Swansea and Nantgarw porcelain, Art Pottery and Oriental ceramics. Our outstanding collection of early 20th-century British pioneer studio pottery is one of the finest in the UK, so too the internationally renowned holdings of contemporary ceramics. The Ceramic Archive at Aberystwyth holds the paper archive of the Craft Potters Association as well as a large amount of published, audio and video material relating to the wider field of ceramics production and activities.