Engaging with Welsh Language and Culture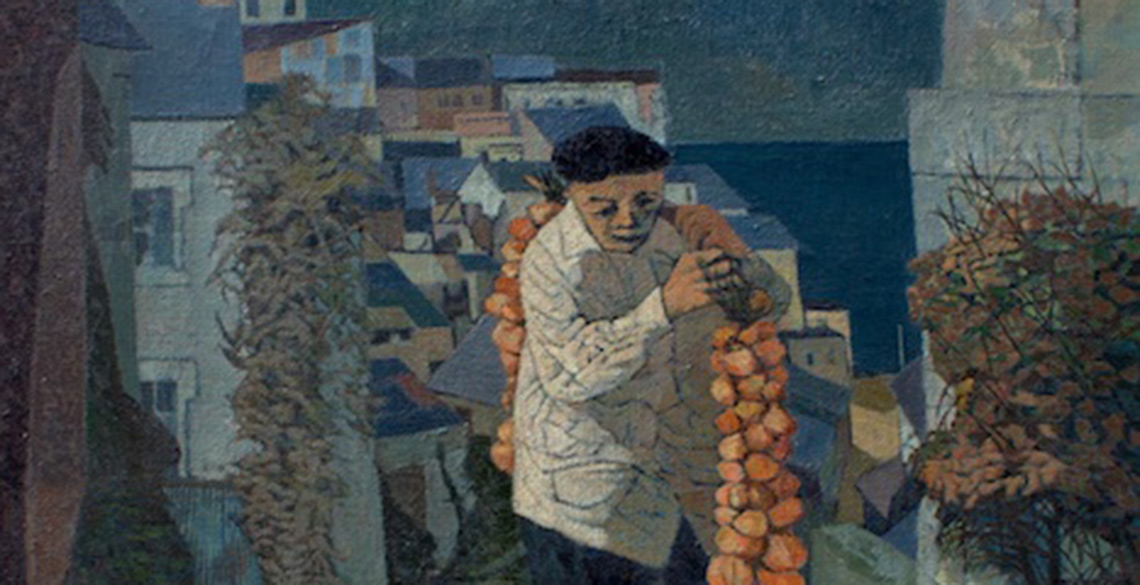 As the only institution in Wales offering degrees in Art History, we are also mindful of our special commitment to the visual culture of Wales.
Art in Wales since 1945 and Welsh photography are amongst the significant areas of interest in our Museum collections. As well as exhibitions and monographs devoted to twentieth-century Welsh artists George Chapman, John Elwyn, Nicholas Evans, Gwilym Prichard, Christopher Williams and Claudia Williams, our research in this field includes the collecting habits of queer Welsh Victorian dilettante George Powell of Nant-Eos, near Aberystwyth, and the wildlife art and forensic animal studies of renowned Anglesey-based artist and Royal Academician Charles Tunnicliffe.
Mindful of our collections' research potential for future generations of students and scholars, the School of Art Museum acquires significant bodies of work representative of individual artists' careers. Archive material, press reviews, diaries and a photographic record of works have also been made available.
In recent years the Collection has significantly benefited from the formation of archives of work and related materials by such Welsh artists as Handel Evans and John Elwyn.
Handel Evans was born in Pontypridd in 1932, and trained at Cardiff College of Art 1949–54. He subsequently made a living as a painter, draughtsman and printmaker over four decades in the Caribbean, America and Germany, where his reputation is greatest. He spent time at the British School at Rome and also studied etching at Atelier 17 in Paris. Evans was a truly International artist; his work is represented in collections across Europe and the Americas and in major institutions from the National Gallery of Jamaica to the Ashmolean Museum, Oxford.
John Elwyn was born in Newcastle Emlyn, Cardiganshire, in 1916 and he trained at Carmarthen School of Art, and later the Art School of the Royal West of England Academy, Bristol from which he won a Royal Exhibition Scholarship in painting to the Royal College of Art, London, which he attended in 1938 and 1939 and then again in 1946 and 1947. His Royal College of Art course was interrupted by the war when he was a Conscientious Objector; John Elwyn was a man of peace, and one can see peace and tranquillity as an important element in his work.
Studying through the medium of Welsh
Aberystwyth University offers a high level of provision for students to be able to study through the medium of Welsh - one of the highest in Wales. We offer opportunities for students who are fluent in Welsh, in addition to those who are less confident or learners. There are variations in undergraduate course modules and the amount that can be studied through the medium of Welsh. Some offer a few modules in Welsh, while others the entire course. You can also study modules in Welsh even if you are studying mainly in English.
While the School of Art doesn't offer any provision through the medium of Welsh, you can still opt to submit some of your work in Welsh if that is what you would prefer to do and you can choose to have a Welsh-medium personal tutor as well.
Aberystwyth University students have the right to submit work for assessments, including essays, and sitting exams, in Welsh, even if the modules have been taught through the medium of English. In cases where the lecturer who teaches the modules is not able to speak Welsh, some departments will arrange that a member of Welsh speaking staff will mark the work. In other cases, departments will arrange that the work is translated into English. There's more information on the Centre for Welsh Language Services website.