Our History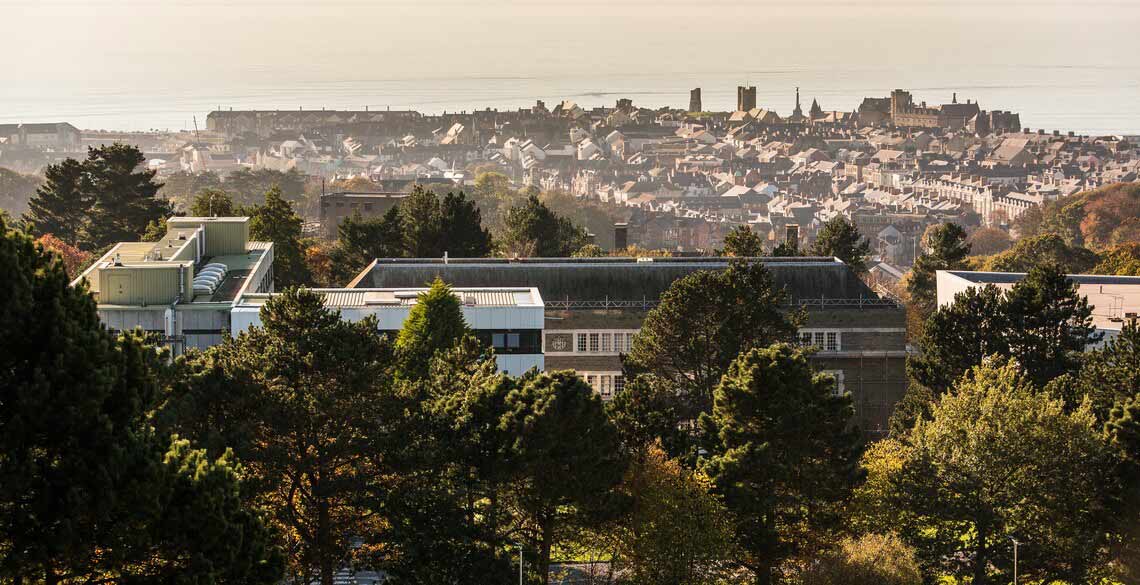 As the first University College in Wales, Aberystwyth has a long and distinguished tradition of teaching and research, and our establishment in the 19th century is one of the great stories of pioneering achievement in modern Welsh history.
Led by London Welshman Hugh Owen, a small group of patriots sought from the 1850s onwards to raise enough money by public and private subscription to establish a college of university status in Wales. A project of enormous ambition, the University opened its doors in 1872 initially with a handful of teachers and just 25 students in what was then a half-finished hotel building ('the Old College') on the seafront.
The first decade presented many challenges for the University's survival. The generosity of a few individual benefactors and organised appeals for support from the ordinary people of Wales kept the University in being, and, perhaps more importantly, deeply rooted it in the minds and the affection of the Welsh people. A matter of considerable pride is that the University has made a significant contribution to the education of women, being one of the first institutions to admit female students.
Since those early days, Aberystwyth University has gone from strength to strength and now has more than 6,000 students and 2,000 staff. As the institution grew, its main campus moved from Old College on the seafront to Penglais Hill. This finely landscaped site enjoys spectacular views over the historic market town of Aberystwyth and the Cardigan Bay coastline. New buildings, including major arts and science developments, halls of residence, a magnificent Arts Centre and sports facilities are located here.
The Old College remains an integral part of the University and there are exciting plans afoot to refurbish this iconic building, which is treasured as one of the UK's most significant pieces of Gothic revival architecture. Our aim is to create a vibrant heritage and cultural centre that will attract local people as well as visitors from far and wide with exhibition rooms, spaces for learning and knowledge sharing and a hub for creative business start-ups.