Campus Facilities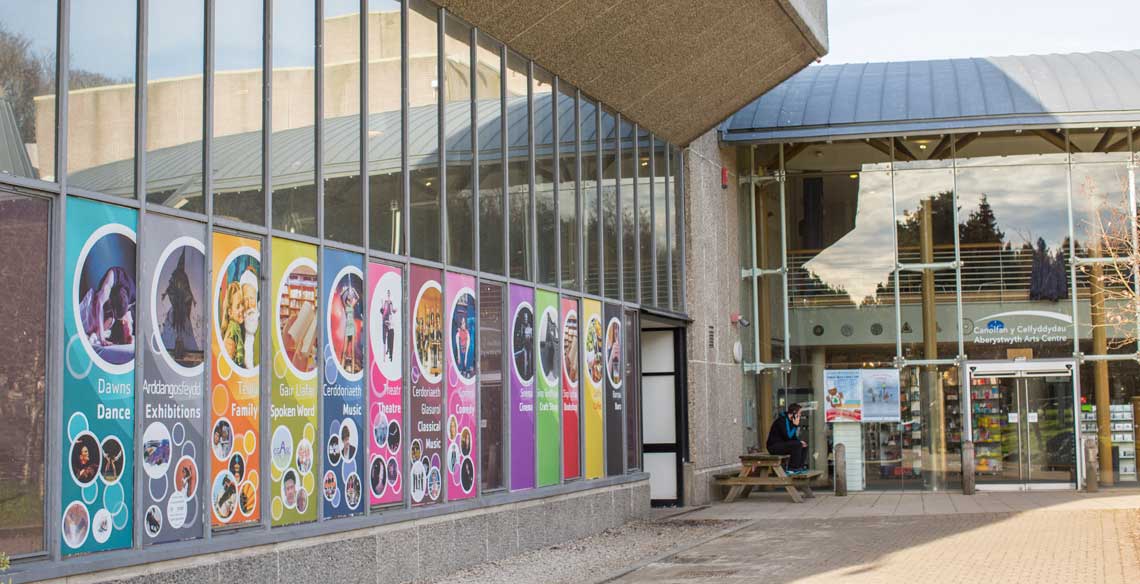 The University is spread over three Campuses; Penglais, Llanbadarn and Gogerddan.
Penglais and Llanbadarn campuses are conveniently located within a stone's throw away from the town, and are geared towards making student life convenient. The Gogerddan Campus is the research home of the Institute of Biological, Environmental and Rural Sciences, and the soon to be developed £40.5m Aberystwyth Innovation and Enterprise Campus.
The Old College on the seafront is the original home of the University, and provides rehearsal spaces for students. The School of Art, which also has a gallery and museum, is located within the town in a beautiful Edwardian Building.
The links below will direct you to various parts of the Aberystwyth University website for you to find out a bit more about our facilities.
Aber Card
The Aber Card allows you access to a range of facilities and services including a discount in all University restaurants and café
Libraries
We have several University Libraries at Aberystwyth University. Our University Libraries page will explain more about the facilities and our online library resources.
The Students' Union
The Union is run by students for students with the ultimate aim of ensuring that our students have the best University experience possible.
Food
The University has a range of cafés, restaurants and coffee shops. Find out more about their locations and services here.
Arts Centre
The award winning Aberystwyth Arts Centre is one of the UK's largest arts centres. Housing cafés, theatres a cinema, bar and shop.
Computing Services
Find out more about the computer rooms available at the University; you can even check their availability before turning up!
The National Library of WalesThe National Library of Wales is the largest library in Wales and is one of the world's great research libraries. Visit their website to find out more.
IT Services
The Information Services Team ensures that all library and computer services are running smoothly for our students. Find out more here.
Sports
The University sporting facilities offer something for everyone. Find out more about the facilities and about the student memberships on offer.